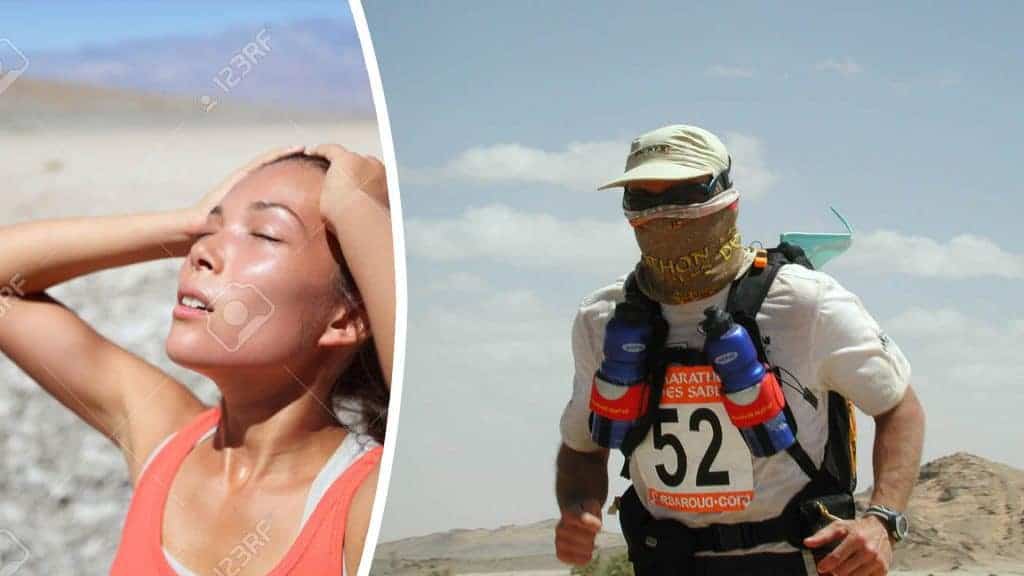 It's hot. So hot that heat exhaustion or stroke are a real danger. Add some activity and you need some serious cooling.
The head is a great place to cool. That's why you sweat so much there.
The High UV Buff® fabric was created to help. It uses your sweat to cool you.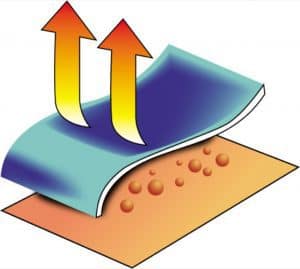 It is the highest cooling headwear fabric in the world. In fact it created the category Coolmax® Extreme in 2003.

Popular Applications for Coolmax® Extreme
Motorcycle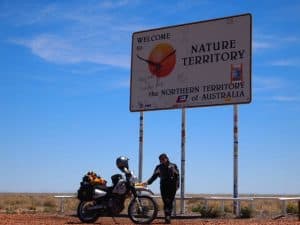 Motorcycle gear in the heat is dreadful.
But there is a gap between the helmet and the jacket. Your neck. Your neck is a great place to get cooling.
The High UV Buff® as helmet liner does a few good things. It
Cools the neck in the heat
Draws the sweat out of the helmet. Keeps the helmet dryer
Keeps the bugs out of your jacket
Fishing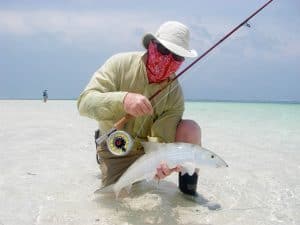 You are out all day. Sunscreen is not really an option. It creates all kind of skin issues.
You've probably seen the pro's wearing a face mask. Thats' the High UV Buff®.
The cooling feature makes the High UV Buff® the only face mask you can wear comfortable in the heat.
Cycling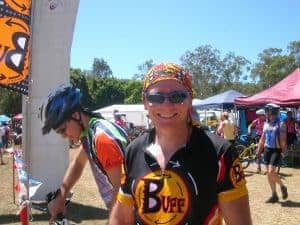 Bicycle helmets are hot. No matter how many air vents. And then there's the sweat running down into your eyes.
The cooling feature of the High UV Buff® as helmet liner
cools your forehead
keeps the sweat out of your eyes
Travel & Adventure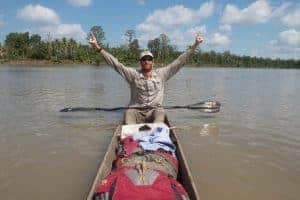 A lot of great places to visit are in hot & humid climate zones.
The cooling feature of the High UV Buff® can help you in many ways:
Sweat in your eyes – A cooling bandana or sweatband
A cooling wristband
A neck cooler
Limitations
You are a heavy sweater that hates the heat. You are in a tropical rainforest. Chances are that even the High UV Buff® fabric will fail you. At least you know that you've tried the best money can get you. Better get out of that place or take ice packs with you.
Also the fabric has to be flat on your skin. No air pockets allowed. Also not more than one layer.
I recommend to make the fabric moist and shake it before putting it on. This way you have an instant cooling effect on your skin. You don't first have to sweat to get the cooling effect.
How to easily check other fabrics for MM
Test it
This one is easy. Best is to take your Buff® as reference. Do the following first with your Buff®. Then do it with any other fabric and you'll be able to compare.
Make the fabric wet and squeeze excess moisture out.
Feel the fabric and memorise the temperature.
Now shake the fabric vigorously in the air to activate any cooling process
Now feel the fabric flat on your palm or on your cheek. Does it feel cooler or not.