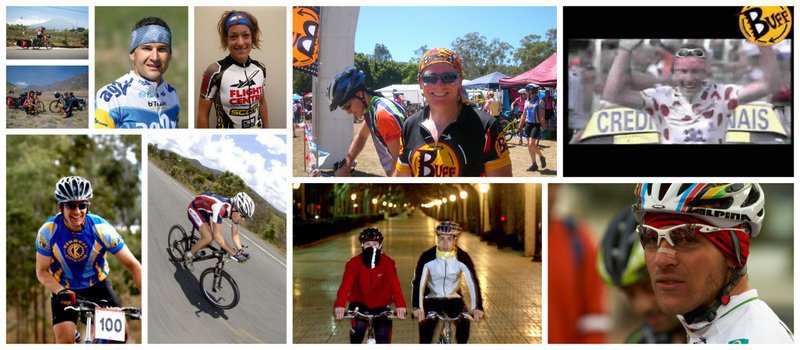 How the Global Cycling Community uses Buff®
Sweat in your eyes, cold winds in your face, sunburn on your neck… There are many ways the global cycling community uses Buff® products to enhance their pleasure. Best is to flip through the gallery below and "Read More" what fits you the most.
Popular Buff® Products in Cycling
The most popular Buff® products amongst cyclists are the Original Buff®, the High UV Buff® and the Wool Buff®.
The Original Buff® is the most popular product with its all year / all weather performance. Therefore very popular with commuting cyclists.
Racing, Couriers, Going Tropics… Everybody sweating a lot is best of with the High-UV Buff®.
Touring in cold climate? The Wool Buff® is the most popular with cycling globetrotters like gettingnowhere.net or cyclingdutchgirl.com.