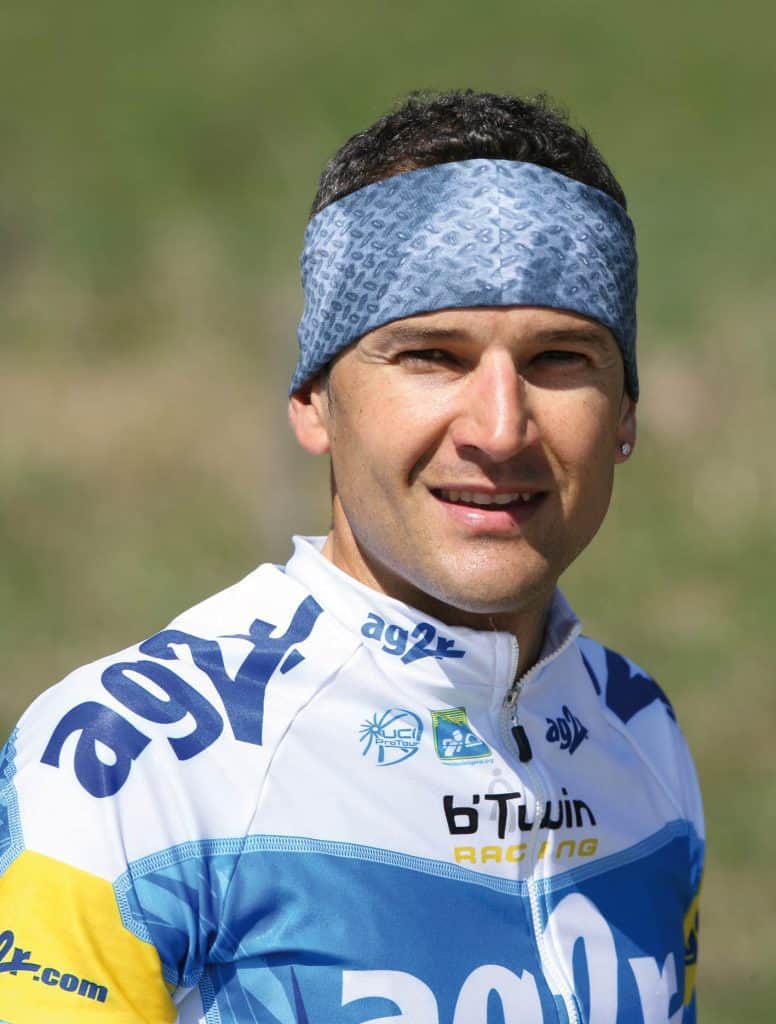 The morning before a gruelling road cycle race. You want some comfort and relax.
The Original Buff® gives you comfort where you want it. In this case as headband.
Cyril Dessel isn't covering his ears so I assume that it's not cold any more. My guess is that it was cold and it got warmer.
It happens to me all the time. I put a Buff® one in the cold. Hours later when it's warm somebody reminds me that I'm still wearing it. I love the comfort a Original Buff® gives.
From what I know this photo was taken before a stage of the 2006 Tour de France. Cyril Dessel came 6th that year.
Tutorials
Coming.
Designs
Cyril is wearing the design "Steel" out of the 2006 collection.
For all available Original Buff® designs click here.
Related Articles
Coming.
Source: buff.eu