Pack Run Visor
An ultra-lightweight running visor, designed to keep sweat & the sun out of your eyes.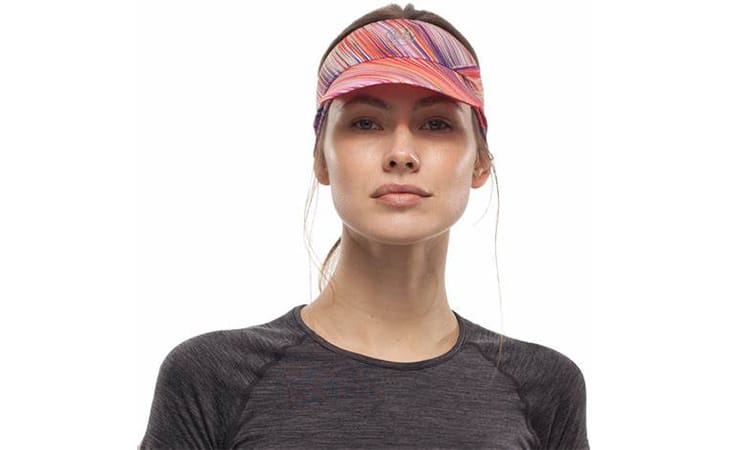 Show Filters
Showing the single result
Showing the single result
A combination of cooling sweatband & ultra-light visor. The Sweatband:
Heat: Rated Coolmax® Pro. The highest cooling rating achievable.
Sweat: Designed to keeps your forehead sweat out of your eyes
UV: Minimum UPF 20 rating – Good skin cancer protection
Seams: Threadless & seamless with Elastic Bonding Technology
In the dark: Reflective logo on the front increases visibility
Odor: Premium anti-odor technology Polygine™ makes it antibacterial and odor free
Visor:
Size: Large for good eye protection
Durability: Shape memory makes it foldable. It retains its shape time after time
Pack size: Very small. Fits into your fist.
Weight: Next to nothing. It's under 30 grams. The product tags feel heavier than the entire visor.

It fits everybody with a head circumference between 53-62 cm. That's nearly every adult in Australia. 
We offer full support for our products. Just get in touch with us. Edward is happy to answer any question you might have and show you ways to wear that suit your personal circumstances with Whatsapp, Facetime, Messenger, Skype or Zoom video. He is using Buff® for over 20 years now.
You can choose between Australia Post standard or express delivery. Please find the current lead times right underneath the "Add to Cart" button.
We offer a 30 day return option starting from the date of delivery.
All our products come with an Australian 1-year product warranty.
You can also pick up here free of charge: 711 Ilkley Road, Tanawha, QLD 4556. Please give us a ring before driving out to us.