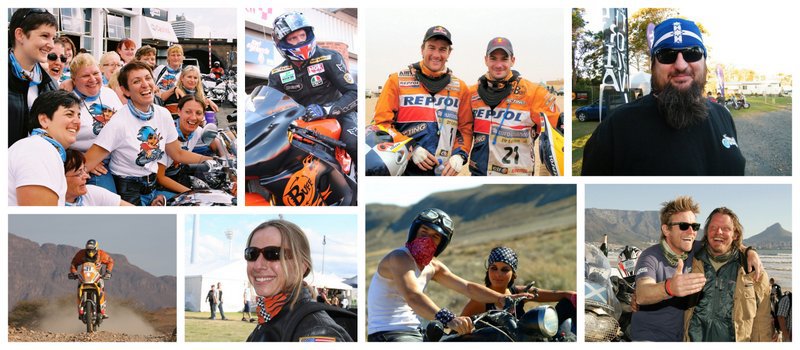 How the Global Motorcycle Community uses Buff®
Bugs in your mouth & jacket, sunburned face, gunky & smelly helmets,… Motorbikers all over the world were the first to use Buff's technical features to enhance their riding pleasure.
.
Best is to flip through the gallery below and "Read More" what fits you the most. You will find the suitable product for the image here.
Popular Buff® Products in Motorcycling
The most popular Buff® products in motorcycling are the Original Buff®, the High UV Buff® and the Wool Buff®.
The Original Buff® is the most popular product with its all year / all weather performance.
Most of the time hot & sweaty? The High-UV Buff® is then your choice.
Most of the time cold? The Wool Buff® adds more warmth than the Original without being bulky.
Really cold around the neck. The Polar Buff® is another step up in warmth with Polartec™ fleece.
Super Cold? The Cyclone Buff® is the warmest in the range.