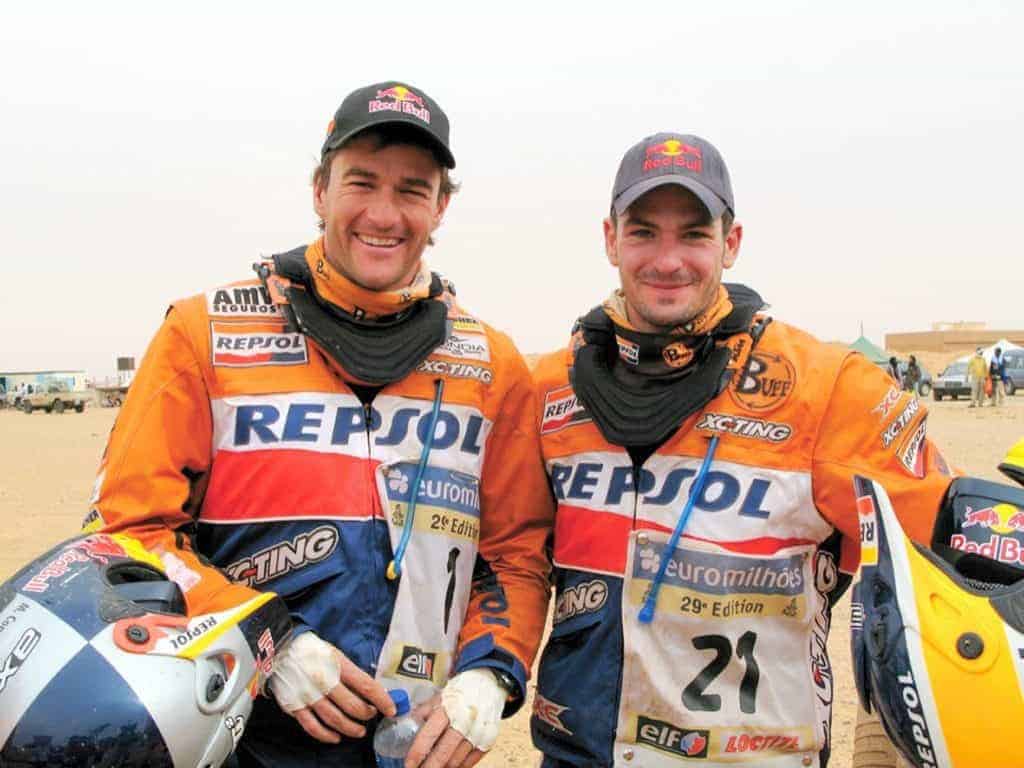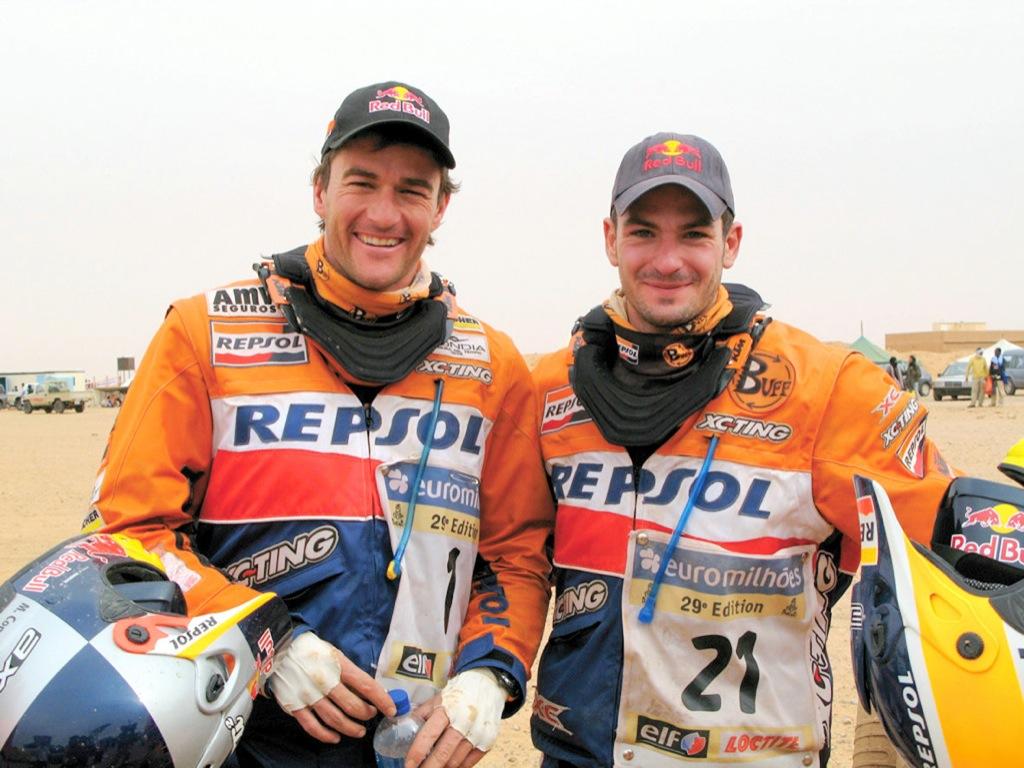 You ride in a dusty & hot environment.
You don't want to break your neck. So you are wearing a neck brace.
Unfortunately sand and sweat gets in and the brace start giving you a nasty rash.
That's what Marc and Jordi experienced on their rallies.
They solved it by wrapping the end of their High UV Buff® around the brace collar.
They High UV Buff® seals out the dust and wicks the sweat away.
The collar now feels nice and soft on the skin.
The photo was taken before the 6th stage of the 2007 Dakar Rally. I would wear the High UV Buff® as helmet liner in this conditions because:
The heat and sweat: A High UV Buff® draws the sweat out of the helmet to your neck. There it cools you & evaporates.
The smelly helmet after a few days: A High UV Buff® is anti-bacterial for lifetime and kills bad odour. No gunky, smelly helmets any more.
Tutorials
Coming.
Recommend Designs
They are wearing a logo design. I recommend to stay away from too much white in the design. In dusty environments stick to solid colours.
For all available High UV Buff® designs click here.
Related Articles
Coming.
Source: buff.eu