DryFLX BUFF®
Tube or Neckwarmer specifically designed for urban running at night. Keeping the chill away while sweating in cool temperatures with high visibility.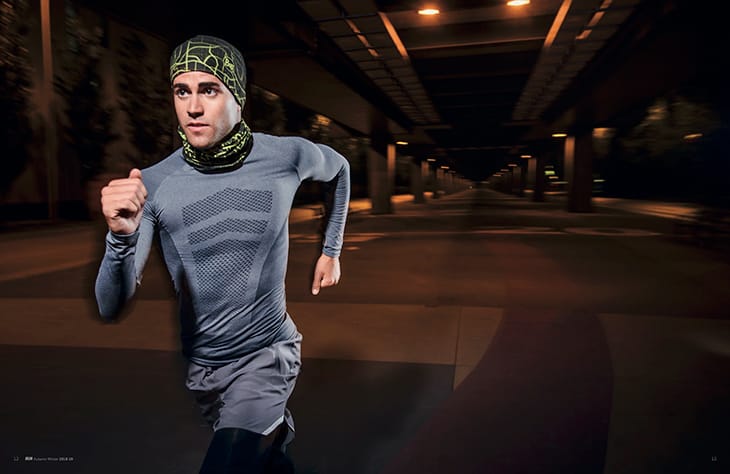 Show Filters
The DryFLX was specifically designed for running at night. It wicks your sweat away so you stay comfortable in the cool. Yet it's ultra-breathability makes sure that it doesn't feel warm. Just the right balance for comfort.
Ultralight: Just 60 grms (2.11 oz)
360° Reflective elements: Be seen from all angles with reflective elements woven through the entire tube
Ultra-flexible: 4-Way-Stretch makes it shape to your head & neck perfectly. How ever your head moves, the DryFLX moves with it.
UPF 50: Running in Winter? It will give you excellent sun/skin cancer protection
Composition: 49% Polyamide, 47% Polyester, 4% Elastane
Dimensions: 55 cm long. 22.5 cm wide

It fits everybody with a head circumference between 53-62 cm. That's nearly every adult in Australia. 
We offer full support for our products. Just get in touch with us. Edward is happy to answer any question you might have and show you ways to wear that suit your personal circumstances with Whatsapp, Facetime, Messenger, Skype or Zoom video. He is using Buff® for over 20 years now.
You can choose between Australia Post standard or express delivery. Please find the current lead times right underneath the "Add to Cart" button.
We offer a 30 day return option starting from the date of delivery.
All our products come with an Australian 1-year product warranty.
You can also pick up here free of charge: 711 Ilkley Road, Tanawha, QLD 4556. Please give us a ring before driving out to us.