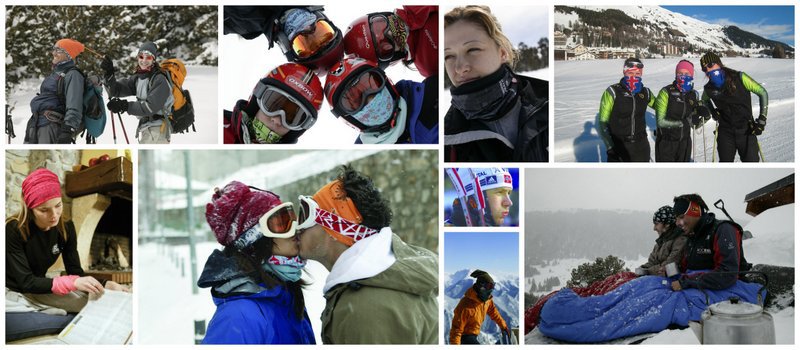 How Buff® is used in the snow
Sweating in the cold is the nb. 1 annoyance. All Buff® products do a great job in dealing with this. That's why the entire range of products is used by the super active free-stylers to the most chilled out comfort creatures.
Best is to scroll through the gallery below and "Read More" what fits you the most. You will find the right product mentioned there.
Popular Buff® Products in the Snow
The most popular Buff® products in the snow are the Original Buff®, the Polar Buff® and the Neck Warmer Buff®.
The Original Buff® is for the active. If you sweat a lot choose this one.
Not so active? More in chill & apres ski mode. Take the Polar Buff®.
A lot of people don't like fleece around their neck. Or they prefer natural fabrics. They prefer the Wool Buff® over the Polar Buff®.
Freestylers like the Bandana look. They have product made just for them. The Polar Bandana Buff®.
Going into extreme cold or doing stuff like riding a snowmobile. The Cyclone Buff® has received some great feedback in this area.
Super Cold? The Cyclone Buff® is the warmest in the range.