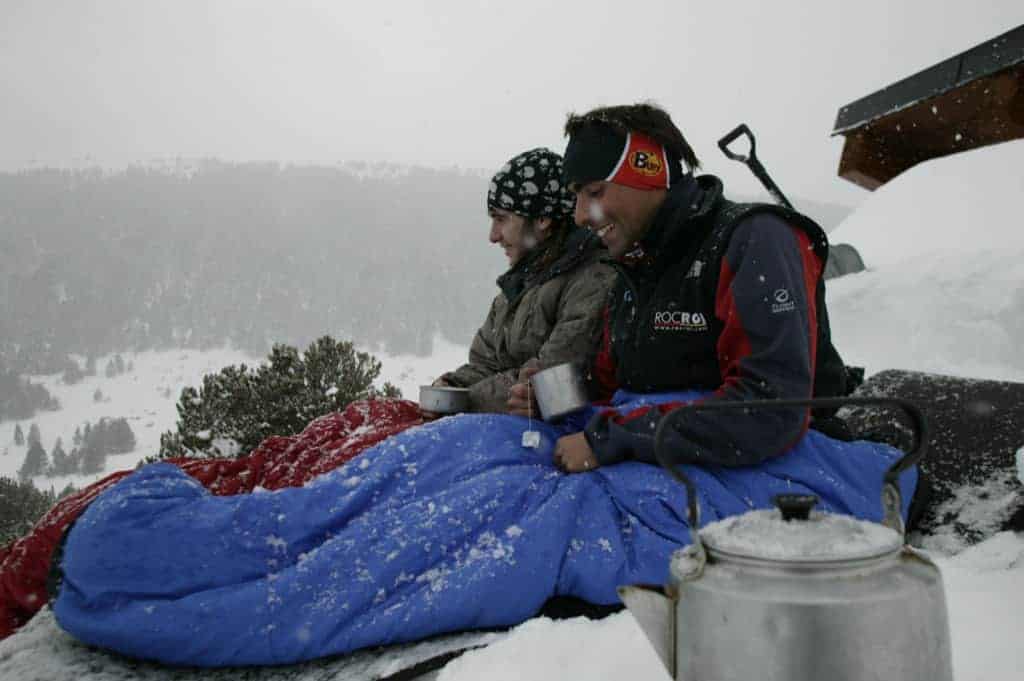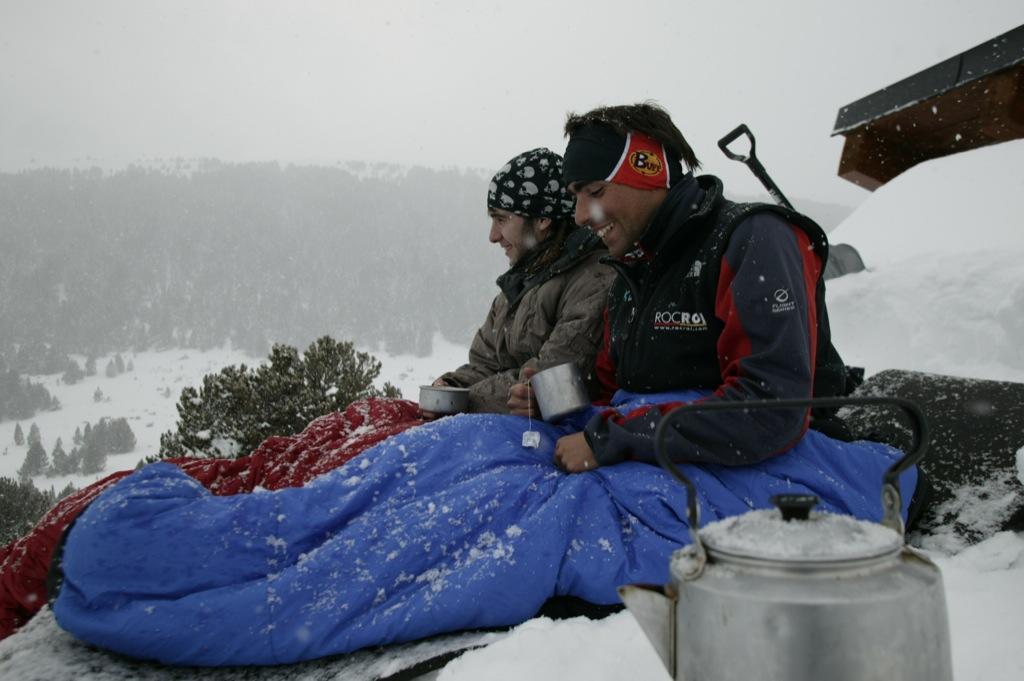 So you're spending the night out and about & it's cold enough to snow.
Even in a tent a comfortable sleep can be a challenge.
If you don't have your head covered you loose quite some heat there. It takes a bigger sleeping bag with hood to keep you in the comfort zone.
A Original Buff® as beanie or ear warmer helps to keep that sleeping bag and thermal mat to a minimum.
A normal beanie would move & fall off in the night. The Original Buff® stays where you put it.
A sleeping bag with hood feels claustrophobic. The Original Buff® is hardly felt.
Over the time quite a few pensioners have confessed to me that they wear the Original Buff® as beanie in their bed @ home. Never tried that one 🙂
The photo was taken during a photo shoot for the 2007 Buff® winter catalogue. I love the vibe of the image and it brings back great memories of my past snow adventures.
Tutorials
Coming.
Designs
The designs are a 2007 skull design and a logo design.
For all available Original Buff® designs click here.
Related Articles
Coming.
Source: buff.eu