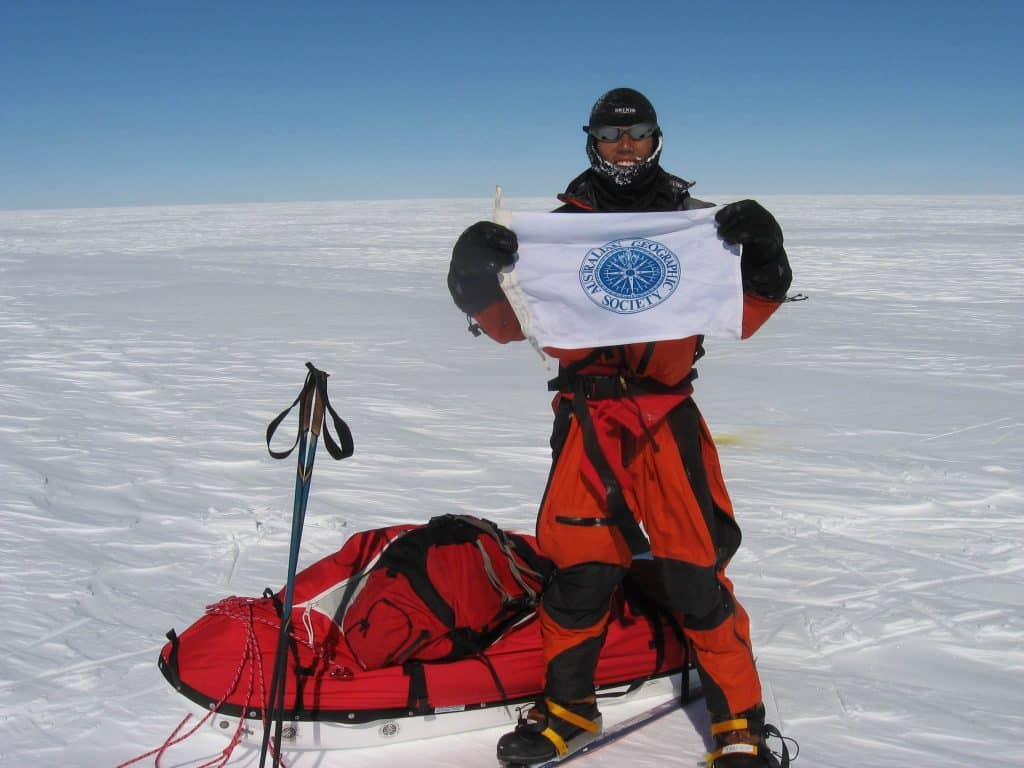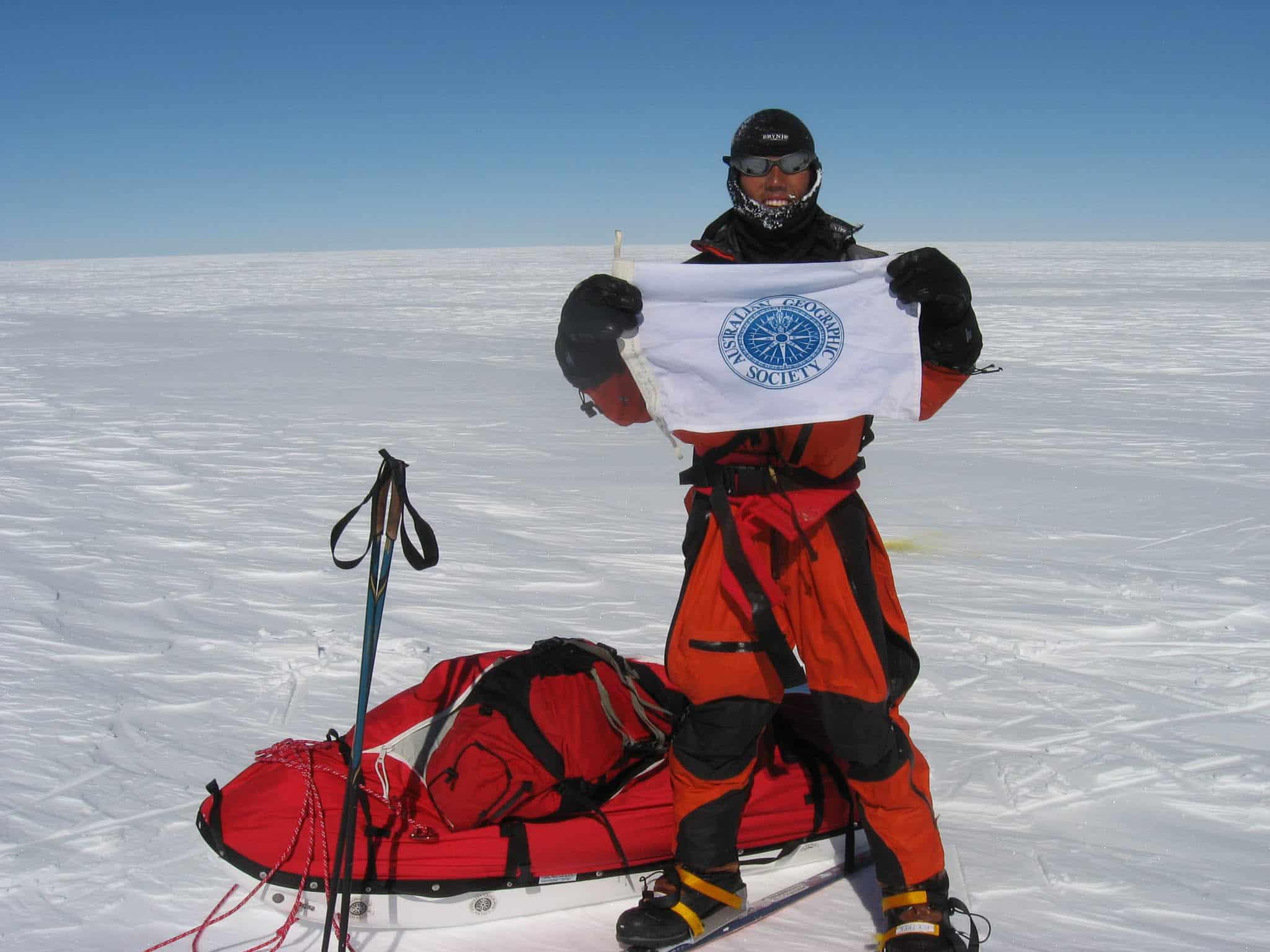 You're heading into extreme cold.
Your gear is specialised survival gear.
As it turns out it's not perfect. Welded, tough seems can cause rashes among other things.
That's when you use the Original Buff® as a balaclava / liner around your neck / head. Here it resolves a few issues like:
-Wet, sweaty skin. Wicks moisture away from your skin and keeps it dry
-Any hard seams. Shows extreme resilience to abrasion. As it does not move over your skin it protects your skin from rashes.
This photo shows Roger Chao on his unsupported traverse of the Greenland ice sheet. He is the youngest person to achieve this challenge.
I loved the Buff® but you can't see it on any of his selfies. I asked him why and he replied that he used it as a balaclava / liner.
Tutorials
Coming.
Designs
Roger had a National Geographic Collection Original Buff® with him.
For all available Original Buff® designs click here.
Related Articles
Coming.
Source: Roger Chao