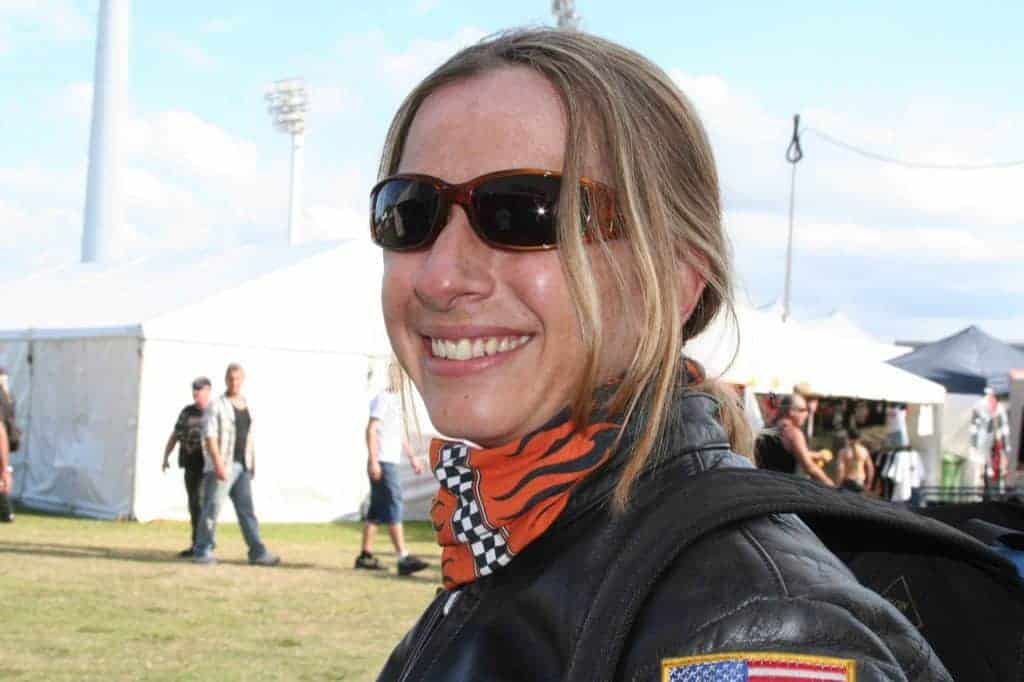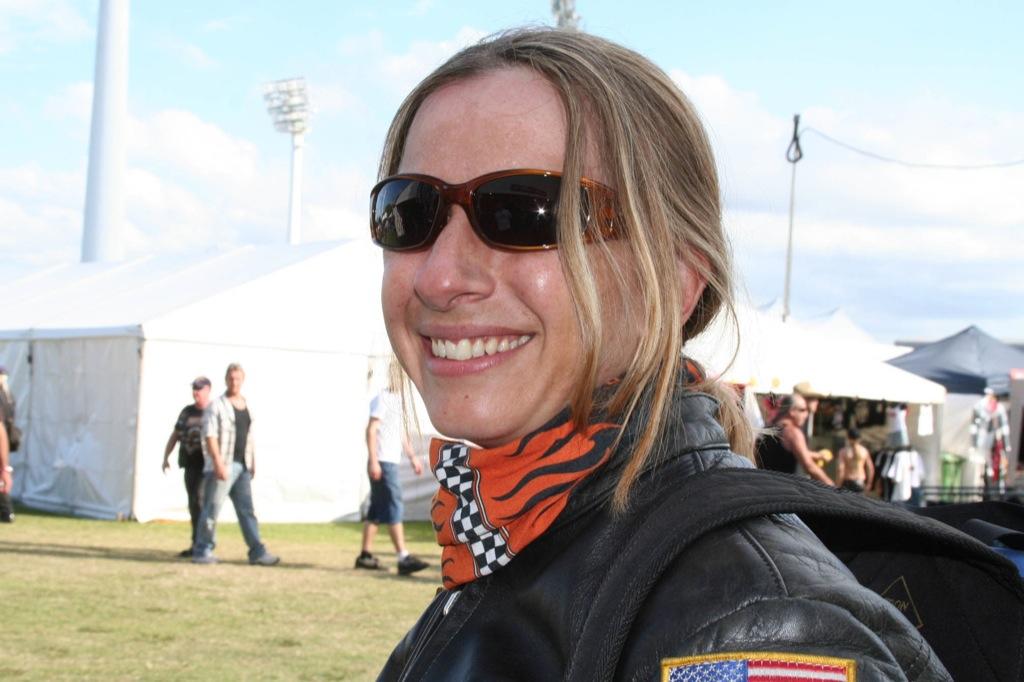 Looking like a broom after taking your helmet off?
Just put your Original Buff® as hair cover over your head. It will come out looking like Kath's on the image.
Kath is a motorcycle driving instructor, drag racer, postie biker and loves riding her Harley on days off.
She was the first to give us a raving review about Buff® solving helmet hair. She got us into the first Harley Davidson dealership Morgan & Wacker in Brisbane. M&W invited us to join them on the 2004 Gold Coast Bike Week. Our first public appearance in Australian motorcycling. This is were the photo was taken.
Tutorials
Coming.
Designs
Kath is wearing a design out of the motorcycle colletion.
For all available Original Buff® designs click here.
Related Articles
Coming.
Source: Edward