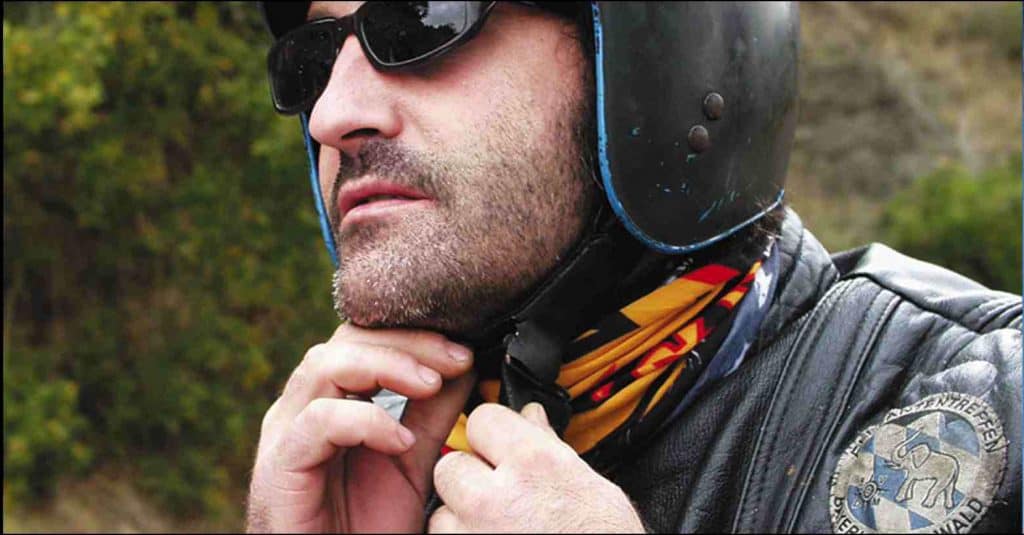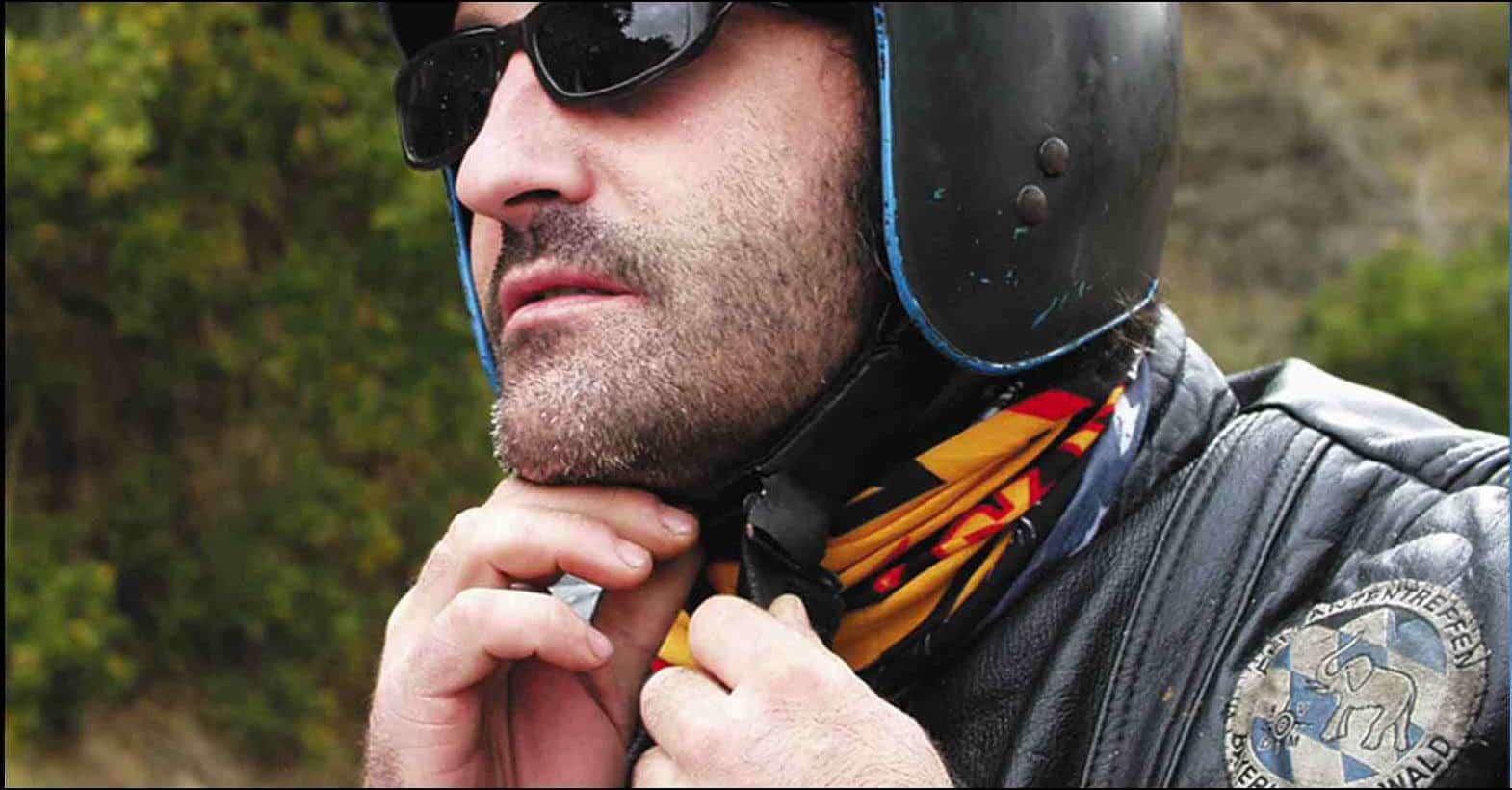 Your motorcycle jacket's collar is a little bit too wide.
The wind blows through and the odd bug gets in too.
Use your Original Buff® to seal of the jacket.
Unlike other scarves the Original Buff® excels in this area because:
-it fills out all the nooks and crannies.
-it stays were it is. No matter how fast you go.
-it doesn't need tying. It can't come loose.
-it doesn't get soggy when sweating. It stays nice and uses the sweat to provide heat relief.
The photo was taken on a German summer day around 2004. To this day it is the most popular way of using a Buff® in motorcycling.
Tutorials
Coming.
Designs
The design pictures is a very old logo design.
For all available Original Buff® designs click here.
Related Articles
Coming.
Source: buff.eu