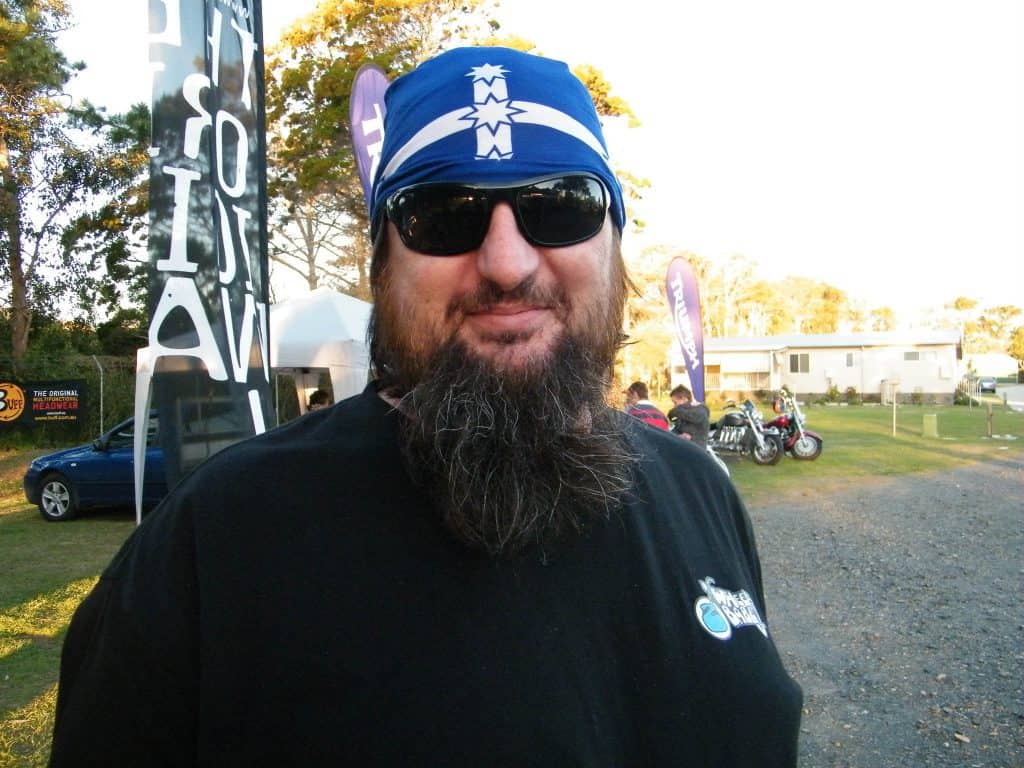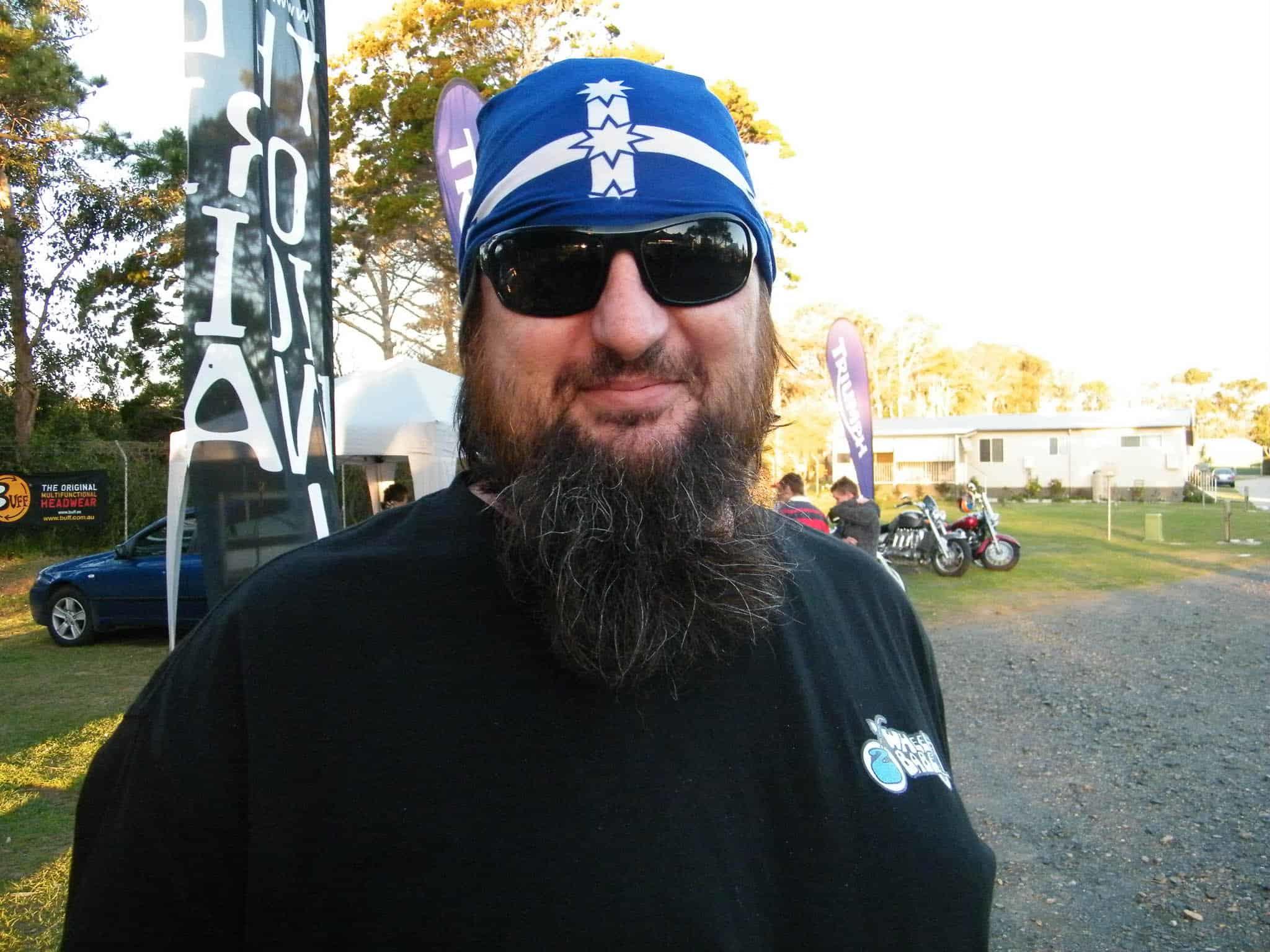 You'd like to show people who you are and what you stand for.
Some Buff® designs are statements.
Wear them prominently. Wear them proud.
This photo was taken at the annual Wheel Babes meeting in Ballina, NSW, Australia. It's a women's only event. The biker shown was the partner of one of the organisers.
We had a trade stall there and he spotted the Eureka Flag Original Buff®. He had to get it and wore it proud & prominently throughout the event.
Tutorials
Coming.
Designs
The Eureka Flag is a Australia only custom design.
For all available Original Buff® designs click here.
Related Articles
Coming.
Source: Edward