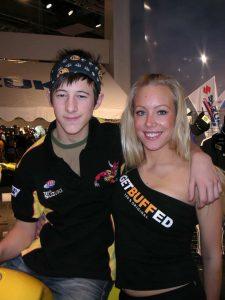 Not on your bike and you like to be stylish.
A Buff® gives you the creative freedom to express yourself.
This photo was taken on a 2005 motorbike trade show in Norway. The guy is a Suzuki team rider and the girl a promo-girl for Buff®.
Tutorials
Coming.
Designs
The design is a logo design.
For all available Original Buff® designs click here.
Related Articles
Coming.