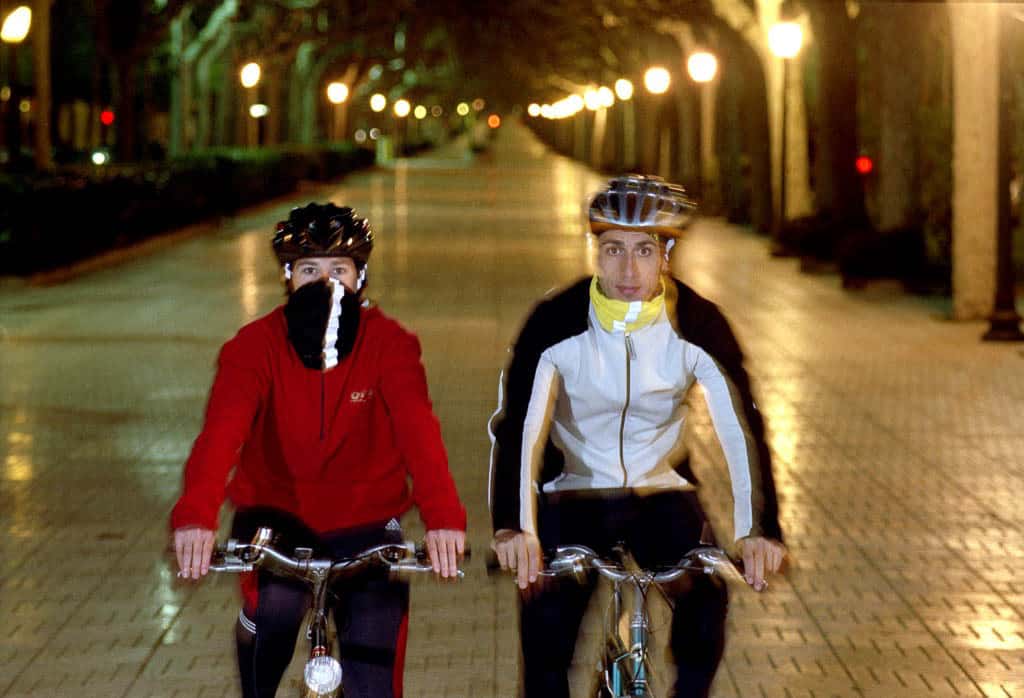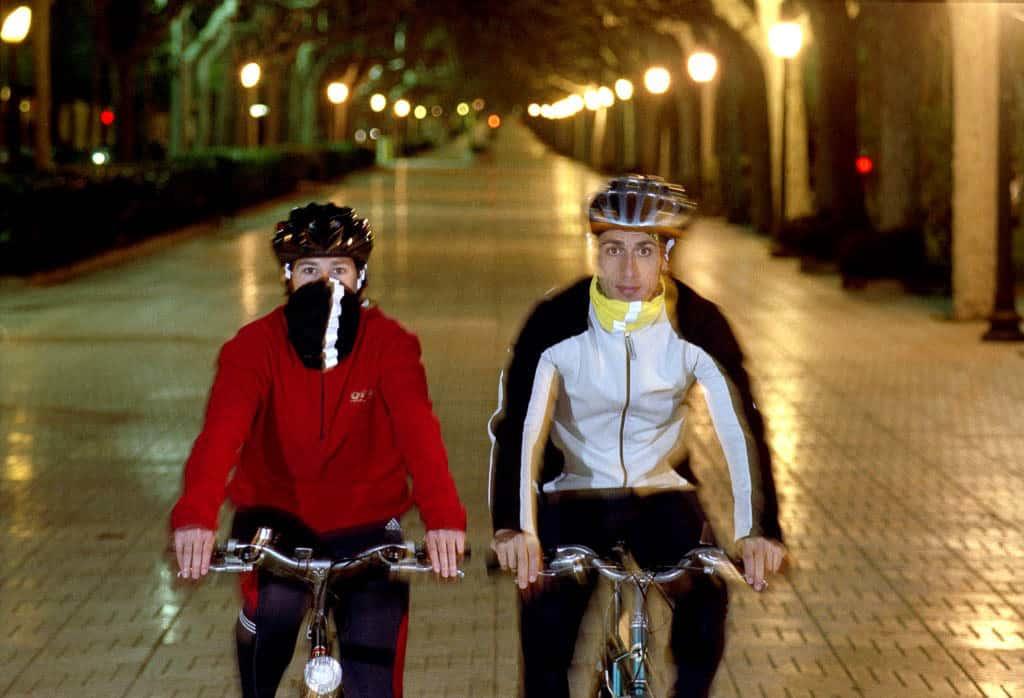 It's dark and the chill is biting during your daily commute. This is were the Original Buff® as face mask shines.
It has just the right thickness to take the cold bite off. No sweating as it doesn't warm you in one layer.
It has the right density to allow heavy breathing. No effort breathing in and out.
Also works if you are a triathlete on a 5 am training run.
This photo was given us in 2004 to promote the Reflective Buff®. Since then I think of it when cyclist rave about the face mask in the cold.
Tutorials
Coming.
Designs
Pictured are Reflective Buff®. They are a Original Buff® with reflective elements added
For all available Reflective Buff® designs click here.
Related Articles
Coming.
Source: buff.eu