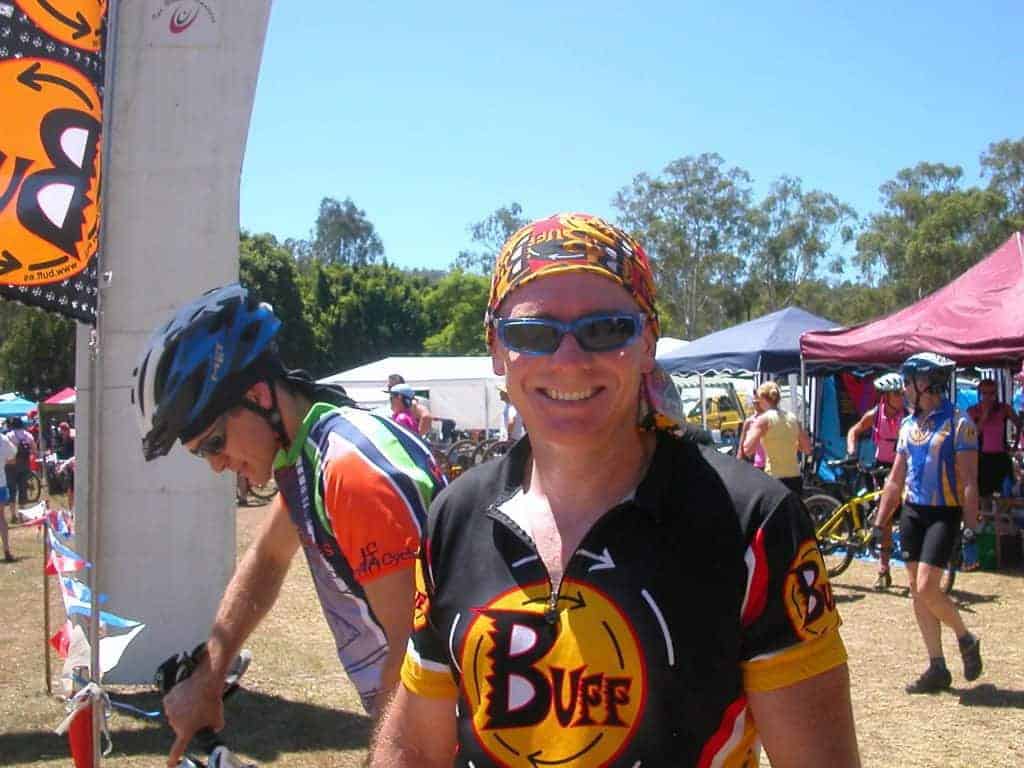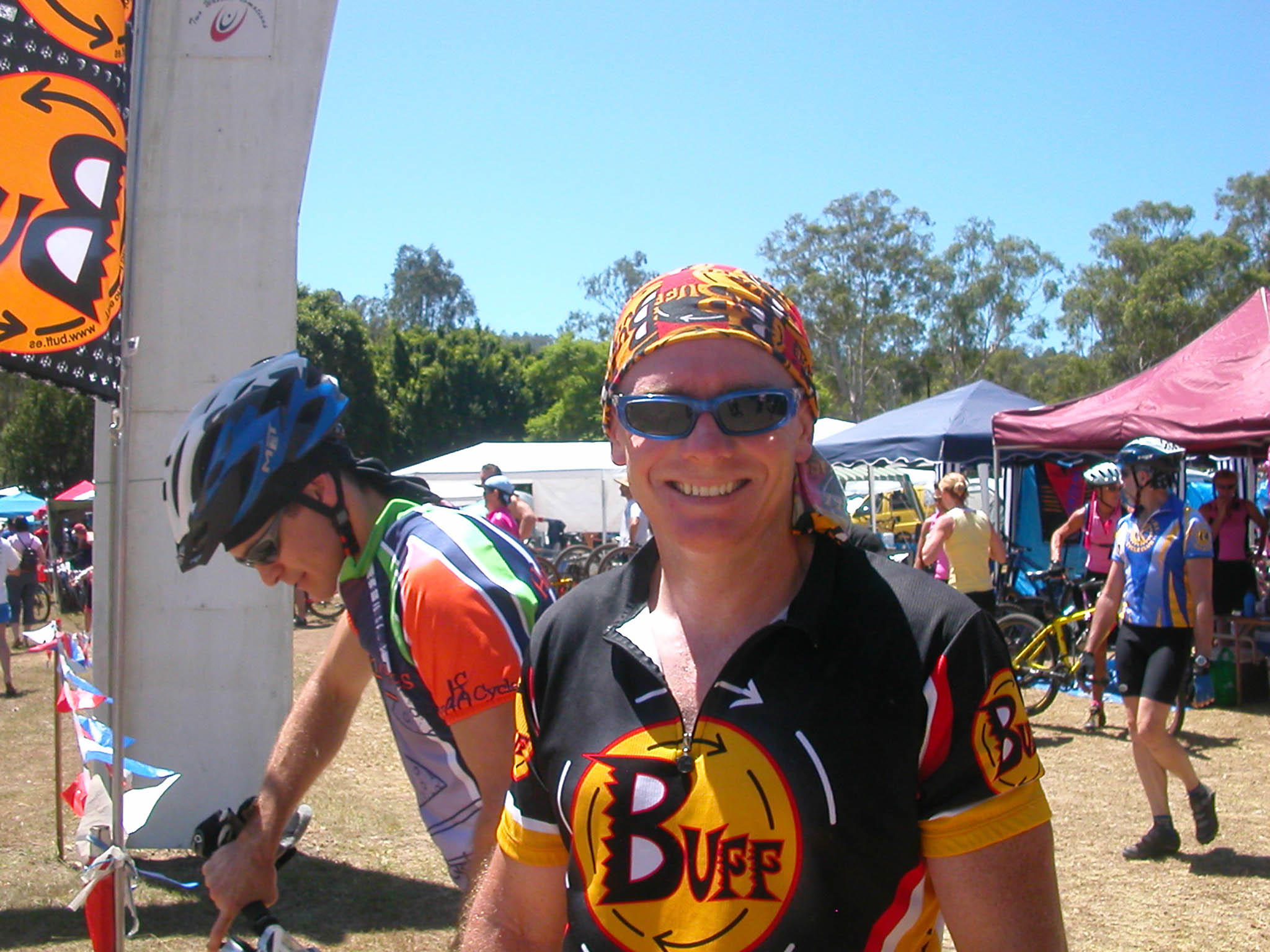 It is hot. Very hot. And there is no cooling off in sight.
The High UV Buff® as helmet liner / legionnaire cap gives you heat relief. It takes your sweat and evaporates it.
Sweat in your eyes? Pull the fabric down to your eyebrows and that's history.
Skin Cancer issues? UPF 20 gives you additional skin cancer protection.
The photo was taken at the 2004 24hr mtb race in Kooralbyn, Queensland around noon. Scott is actually wearing a Original Buff® that did a great job. Today with the High UV Buff® available I highly recommend that instead. It gives you more cooling, better moisture management and UV protection.
Tutorials
Coming.
Recommend Designs
The design pictured is a logo design.
For all available High UV Buff® designs click here.
Related Articles
Coming.
Source: Edward