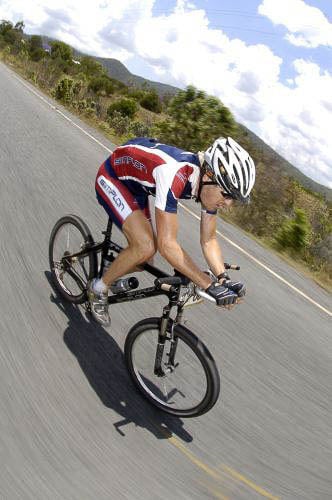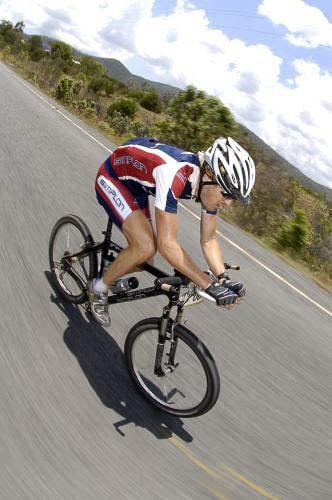 A grueling hot race day on Bitumen? The sun hits you in the neck?
The High UV Buff® as legionnaire style cap eases the pain.
Sweat running into your eyes is diverted into cooling. Just pull the helmet liner part all the way down to your eyebrows.
The hot back neck is cooled using airflow and your sweat.
Good skin cancer protection on neck and head is provided with the 95% UV blockage of the fabric.
We don't know the rider shown. He is a participant of the 2005 Crocodile Trophy. One of the toughest and hottest MTB challenges on earth.
We provided all participants with the first ever High UV Buff® custom design. We wanted to see how it would perform in the hot & humid environment. It did a great job and is in use to this day (2016).
Tutorials
Coming.
Recommend Designs
The Crododile Trophy design is a black & orange design. Dark colours are great for cooling under a helmet.
For all available High UV Buff® designs click here.
Related Articles
Coming.
Source: Crocodile Trophy Photographer unknown
Copyright: Received this low-res images as "Thank-You" for providing the High UV Buff®.