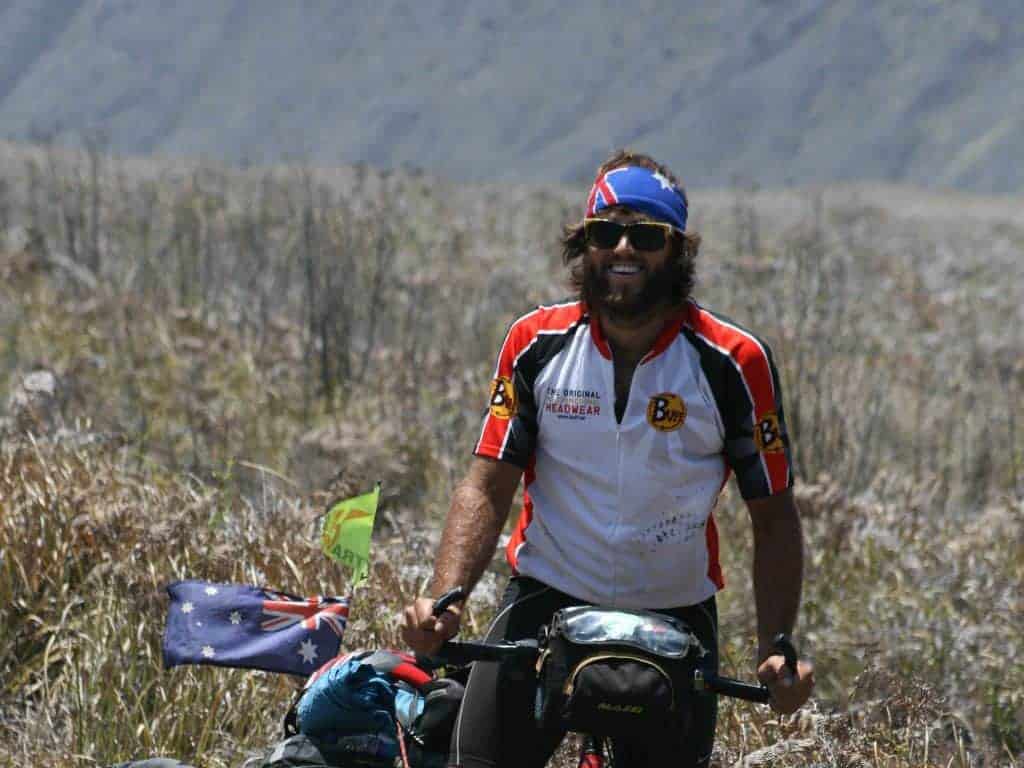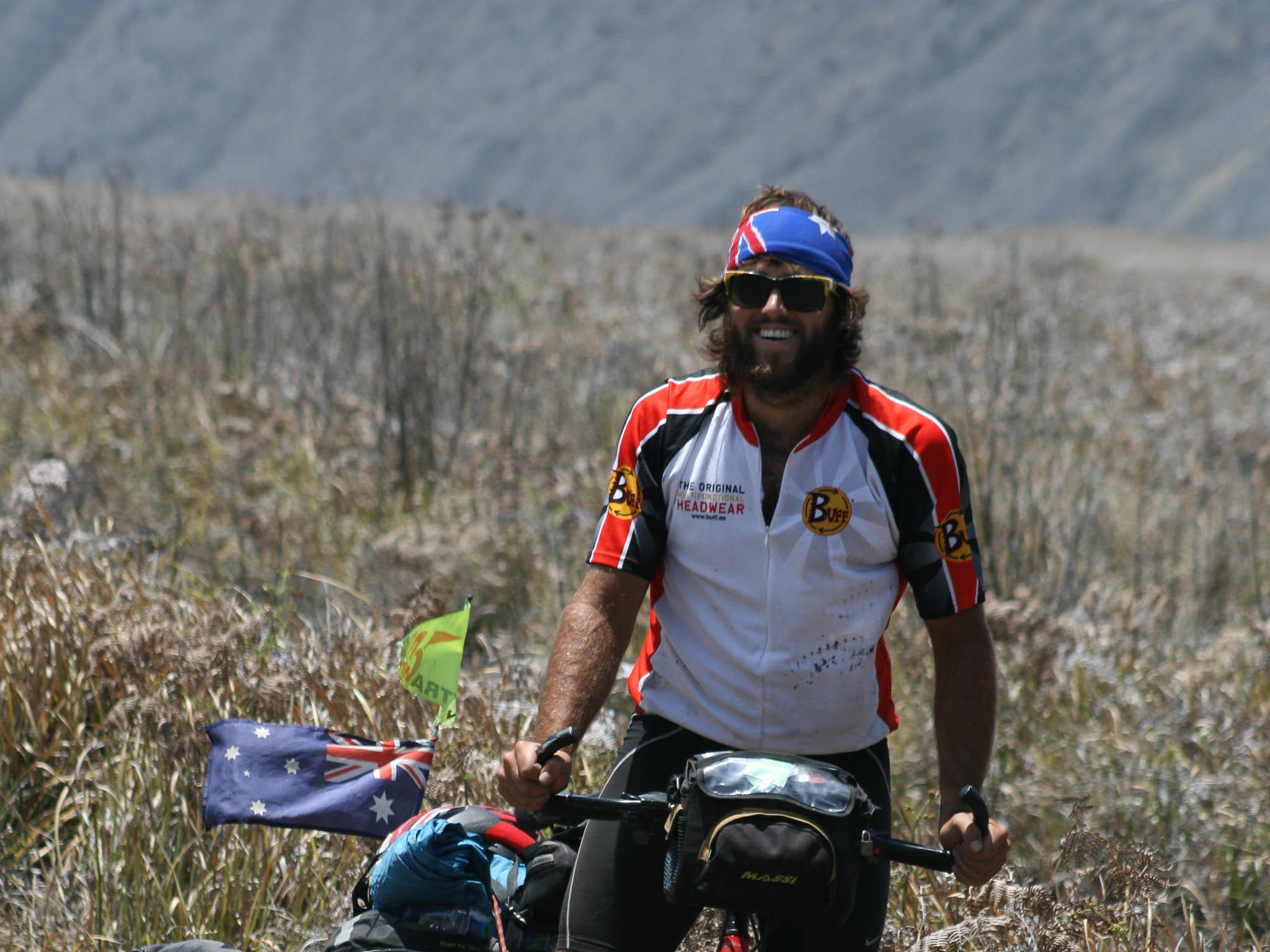 Cycling in highlands you find this bad combination of the sun warming you and the wind chilling you. Add sweating and the resulting chill ruins your experience.
This chill is tamed with a Buff®. Rian uses the layer method. In 2 layers the fabric acts like a wetsuit when wet. The sweat is "trapped" between the layers and creates a slight insulation.
The warmth is not like a beanie that makes you sweat when active. It's more like the absence of chill. I just moves you from aggravated into comfortable. Often you only notice that the Buff® is wet when you pull it off.
I would now recommend the High UV Buff® for adventures in the tropics. It adds skin cancer protection to the list of features.
Tutorials
Coming.
Designs
Rian is wearing the Australia Flag Buff®. It's a Australia only custom design.
For all available Original Buff® designs click here.
Related Articles
Coming.
Source: EatSleepSurf.com.au