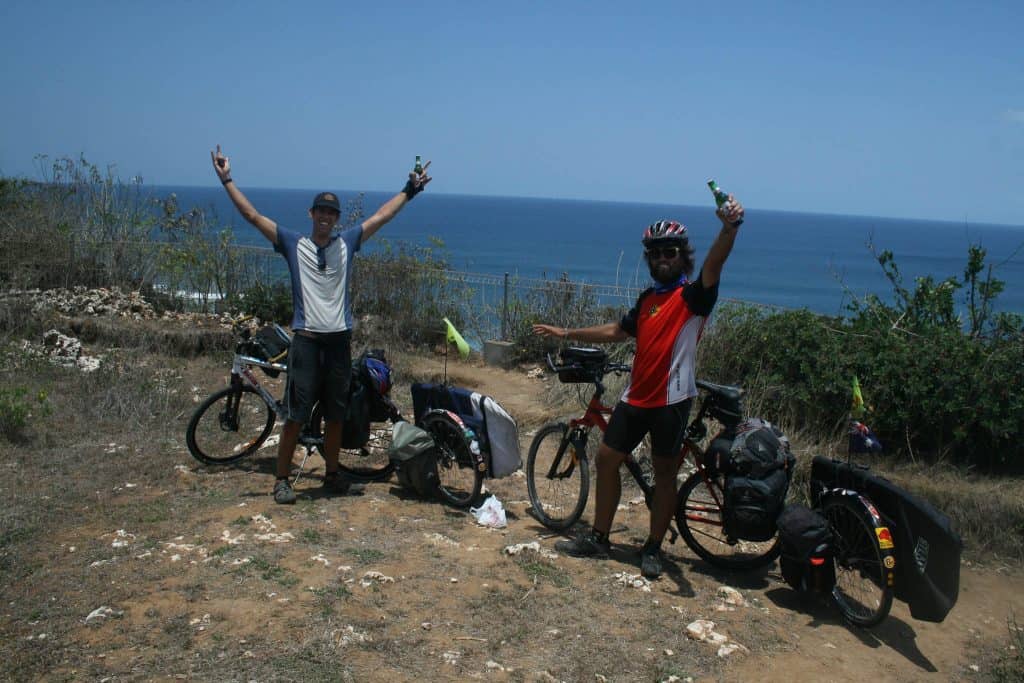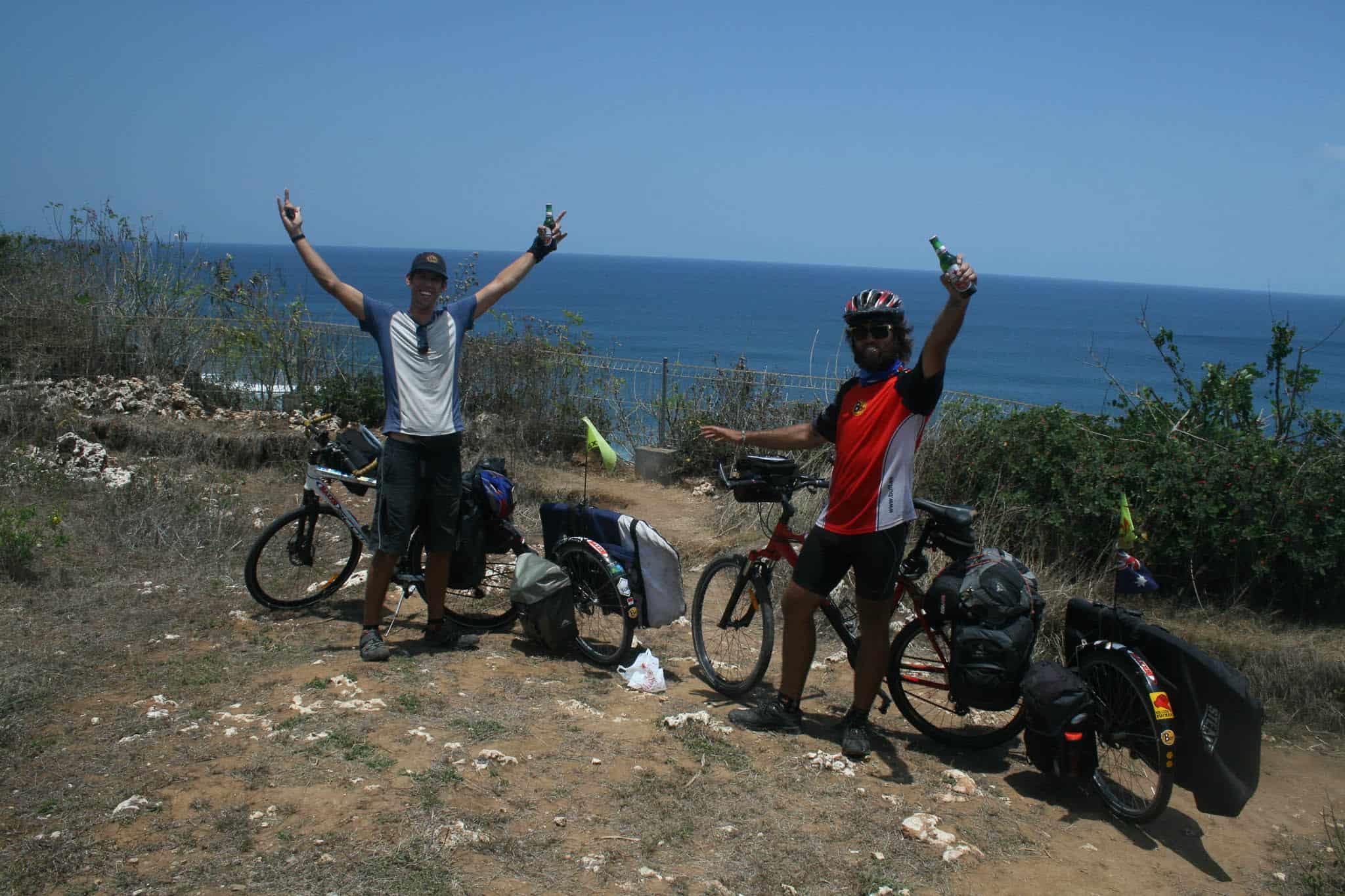 Nothing beats the successful end of an adventure.
It was Rian & Dylan's first adventure. First time on a bicycle tour. First time in Indonesia. They made a great video. You'll find it on eatsleepsurf.com.au.
We equipped them with Original Buff®, Cap Buff® and Buff® cycling jerseys. Nice to see that they are wearing both on arrival. The video reveals that they loved their Buff®'s.
One thing: Dylan (left) has a smaller head than Rian (right) and he wears the Cap Buff®. I see this quite often that the Cap Buff® are loved by people with smaller heads.
Another thing that comes to mind when looking at the photo:
Good that I did Bali before it got trashed. Look at the rubbish lying around. Not the memories I have.
It's definitely better to say "I did this…" than "I should have done it…"
Tutorials
Coming.
Designs
The pictured Cap Buff® has been replaced by the Cap Pro Buff.
For all available Cap Pro Buff® designs click here.
Related Articles
Coming.
Source: Eatsleepsurf.com.au