We knew that Gearjunkie loves Buff®. Great to see that they rated it as #2 in the list of 10 best products of the last 10 years.
Just click on the image to see the article on Gearjunkie.com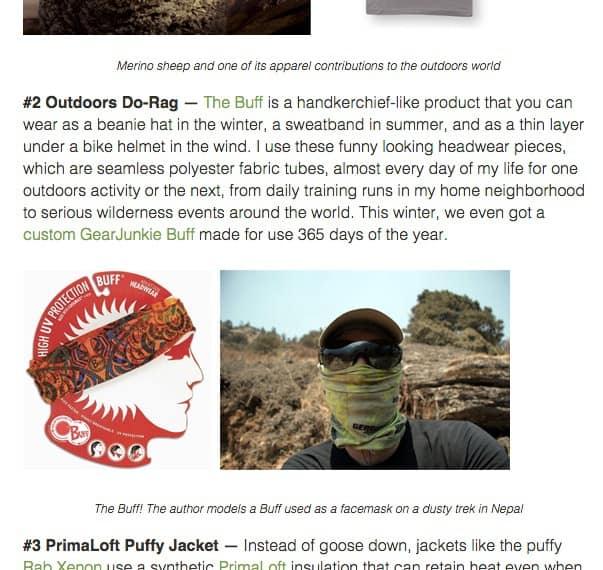 What we noticed
The facemask is worn in a near perfect way to make it cool you and prevent fogging of the sunglasses. I will create a video guide that shows you the difference in making a face mask cool you or warm you. Stay tuned.
The packaging shown is the BUFF® High-UV tube. This product is now replaced with the more advanced Coolnet UV+. The Buff® worn is a Original Buff®. Let me know if you spotted why.
Links