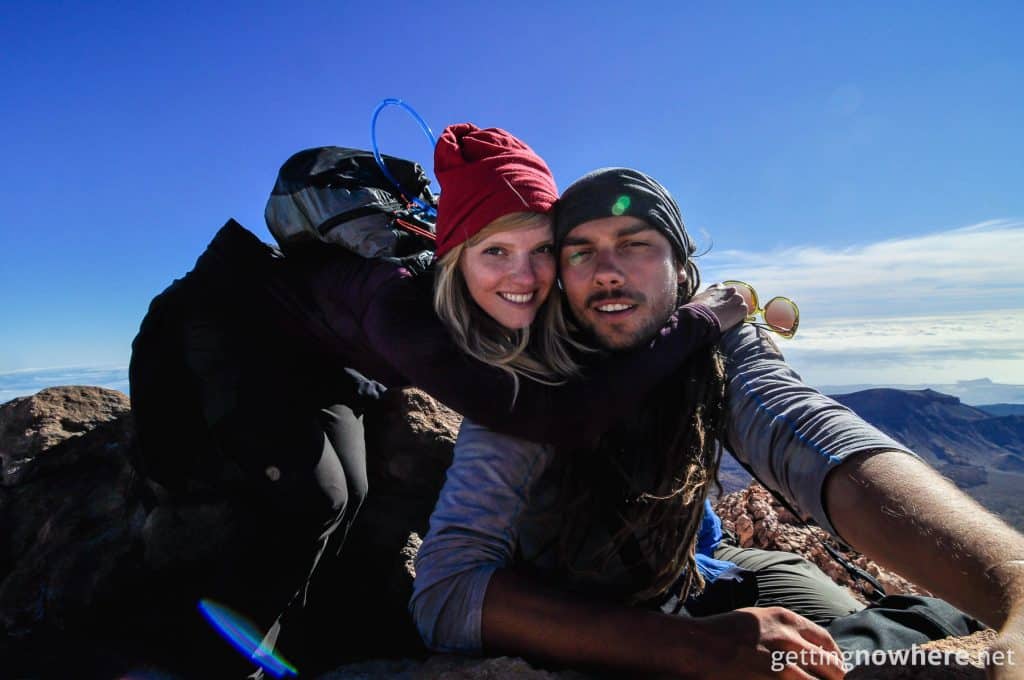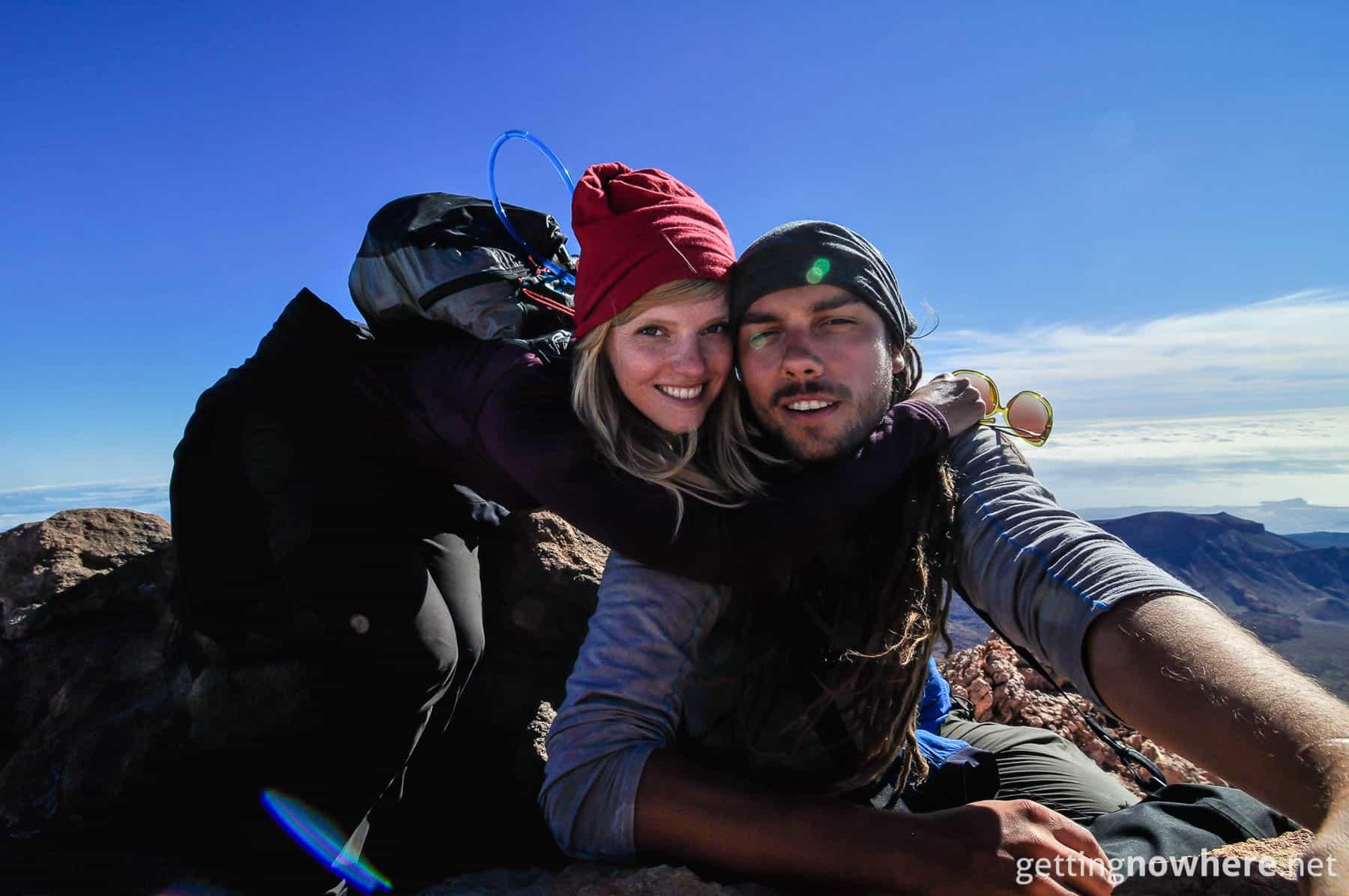 You've made it to the top of the mountain. You're so happy. But you're also exhausted & sweaty.
Now that you're standing on the peak you're exposed to the winds & cooling down.
Great to have a Wool Buff® as a beanie.
The Merino Wool wicks the sweat away & up to 4 layers can keep you pretty warm.
I don't know where Anna & Matt from gettingnowhere.net took this picture. I love it because it so shows why you cycle & climb up mountains. Nothing beats that feeling to make it to the top.
Tutorials
Coming.
Design
The designs pictured are solid colours.
For all available Wool Buff® designs click here.
Related Articles
Coming.