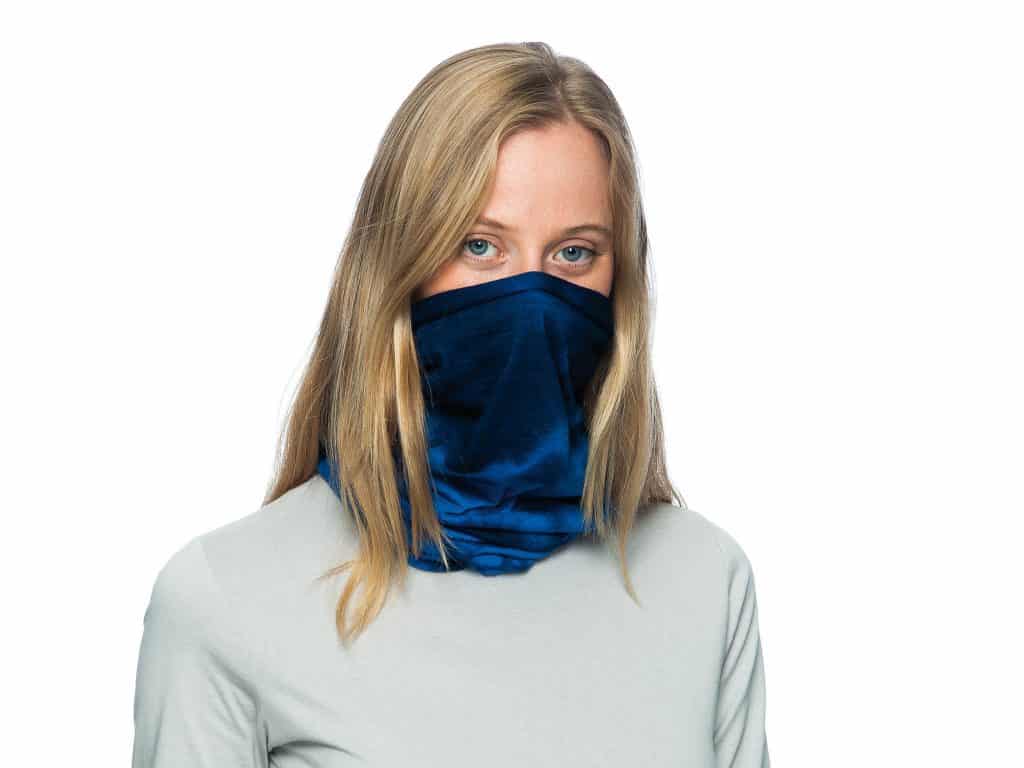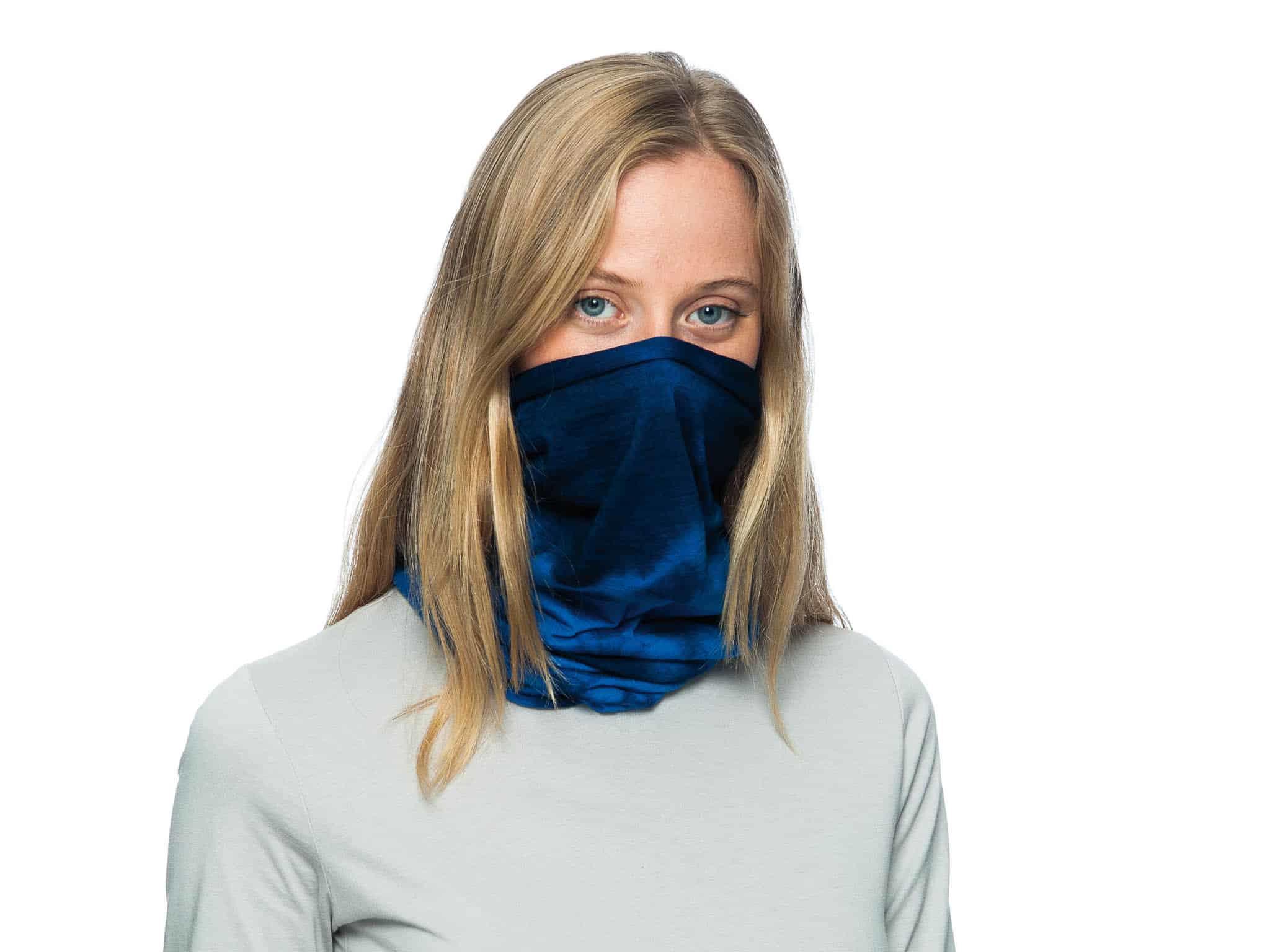 This is were tubes rock. It's around your neck & your cheeks are freezing. A simple pull up your face and you have a face mask.
The Wool Buff® has the loosest fit of all tubes. It's also the longest. This gives you lots of layers to go from chill protection up to really warm.
The image is a studio shot and was released with the 2012 winter catalogue.
Tutorials
Coming.
Design
The design pictured is tie-dyed. Every piece is unique in a way.
For all available Wool Buff® designs click here.
Related Articles
Coming.