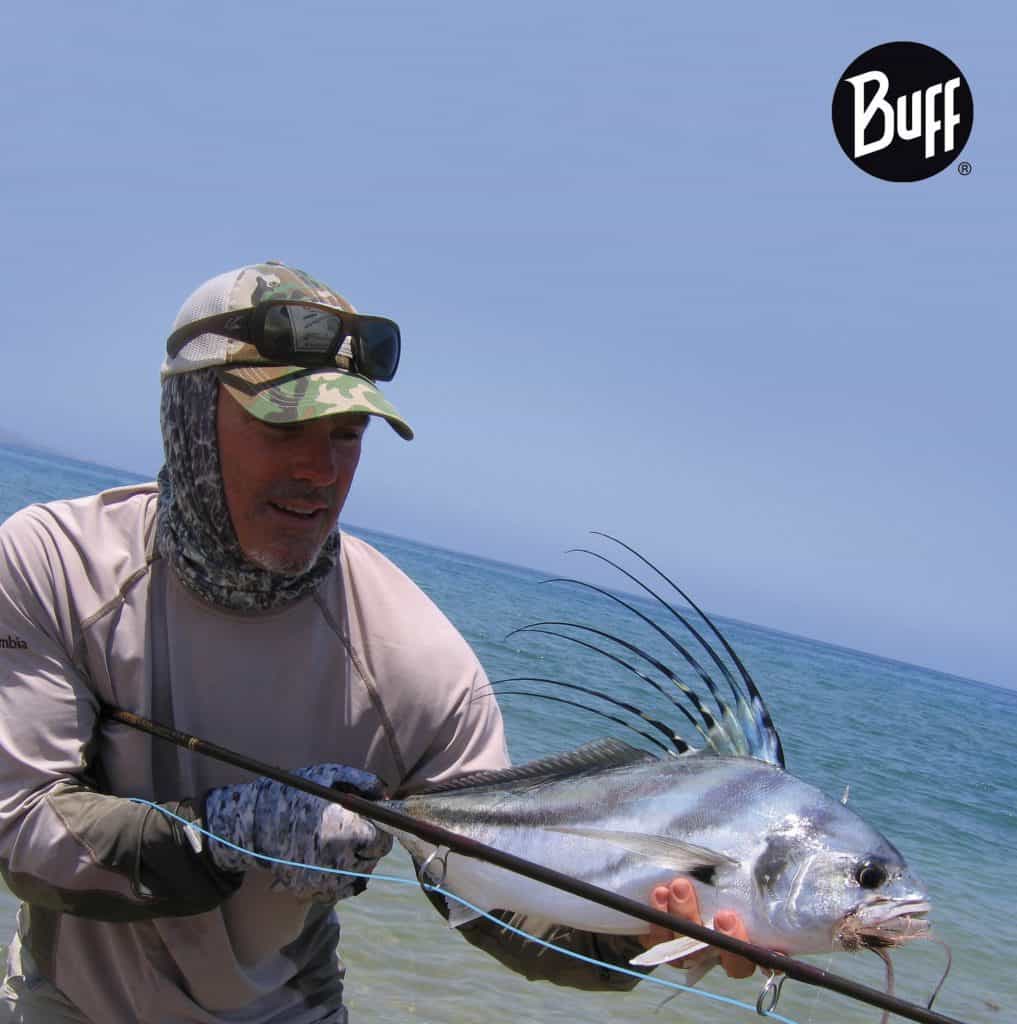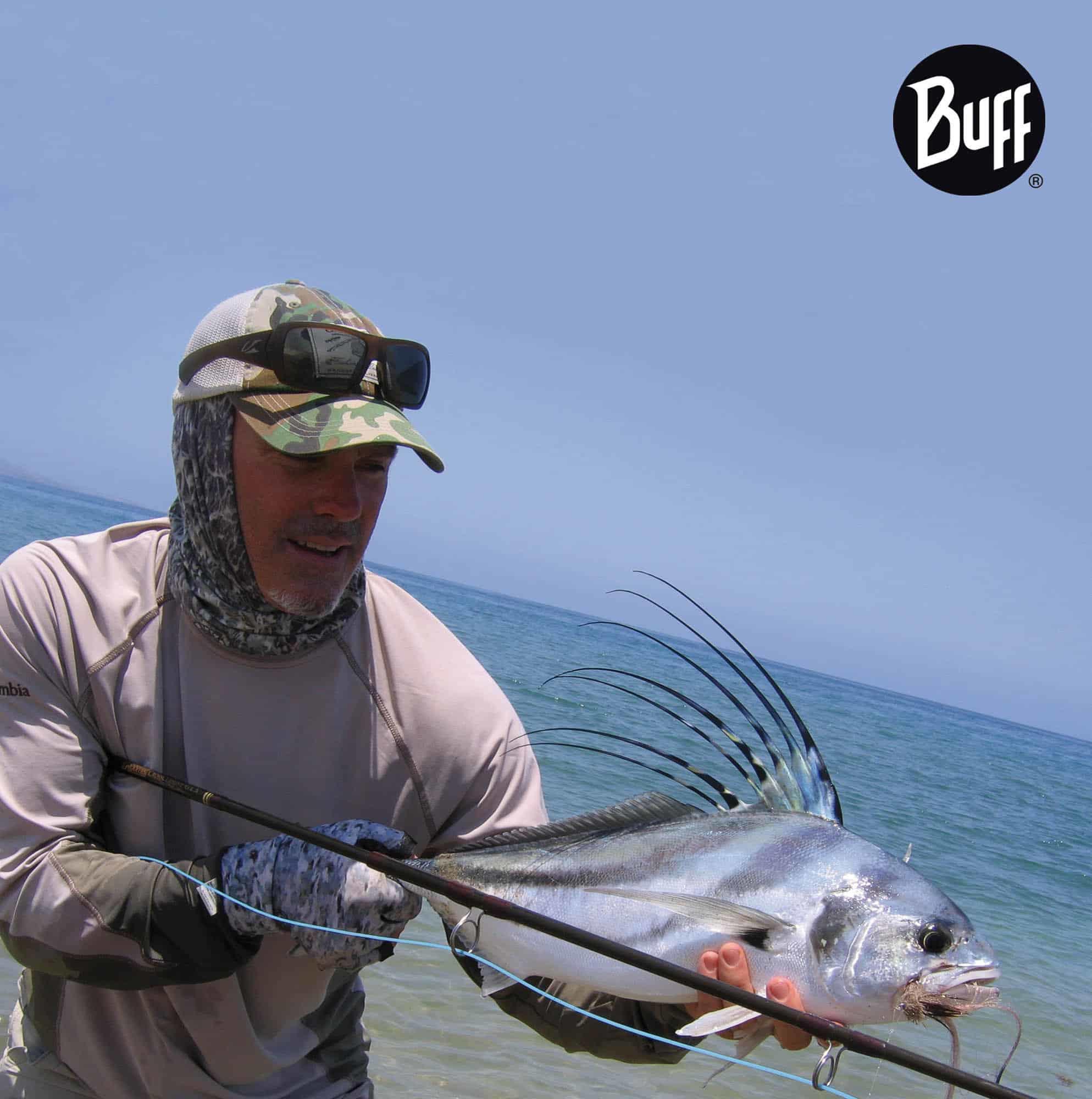 Your neck gets burned and is hot. The sun is right in your back. You put your Buff® Coolnet® on as a half balaclava. Now you've got cooling and skin cancer protection on your neck.
Do you have a trucker cap with a mesh back? Be aware that you have no UV protection there. I would normally wear the Buff® over the cap to keep it in place. In this case, having the Buff® underneath gives UV protection and more comfort.
Also pictured is the Angler Glove. Specifically designed for fishing with designs that match your Buff®.
Tutorials
Coming.
Recommend Designs
The design shown is out of the Angler collection.
For all available Buff® Coolnet® designs, click here.
Related Articles
Coming.
Source: buff.eu
Copyright: Distributed for the promotion of Buff® products in fishing