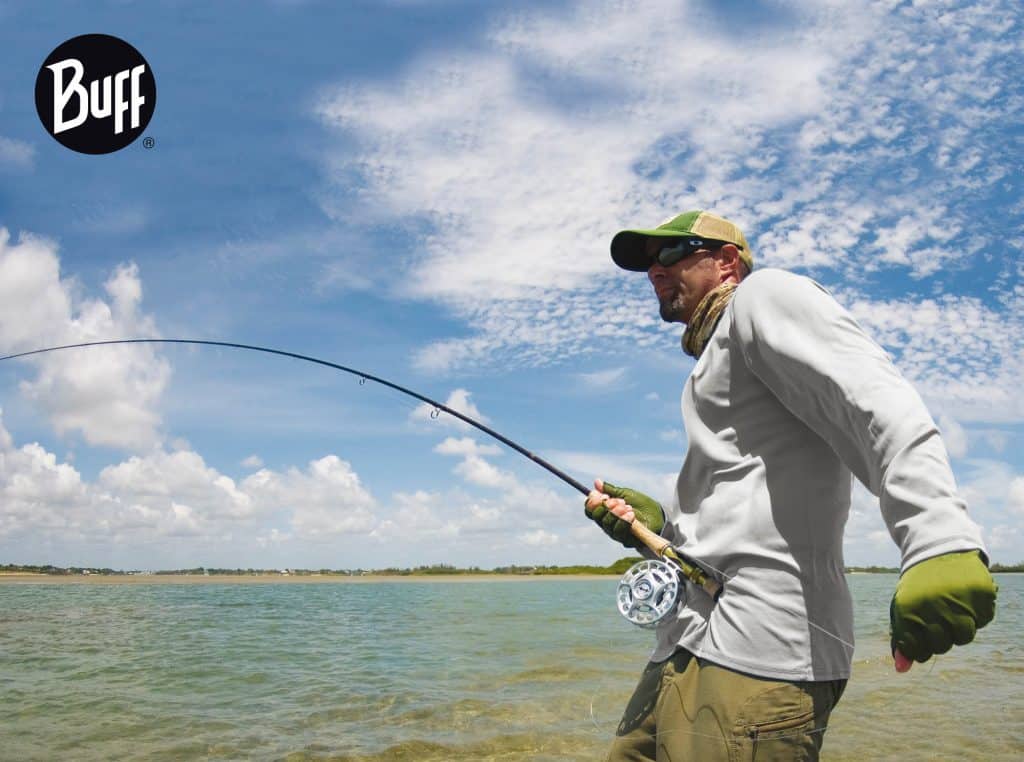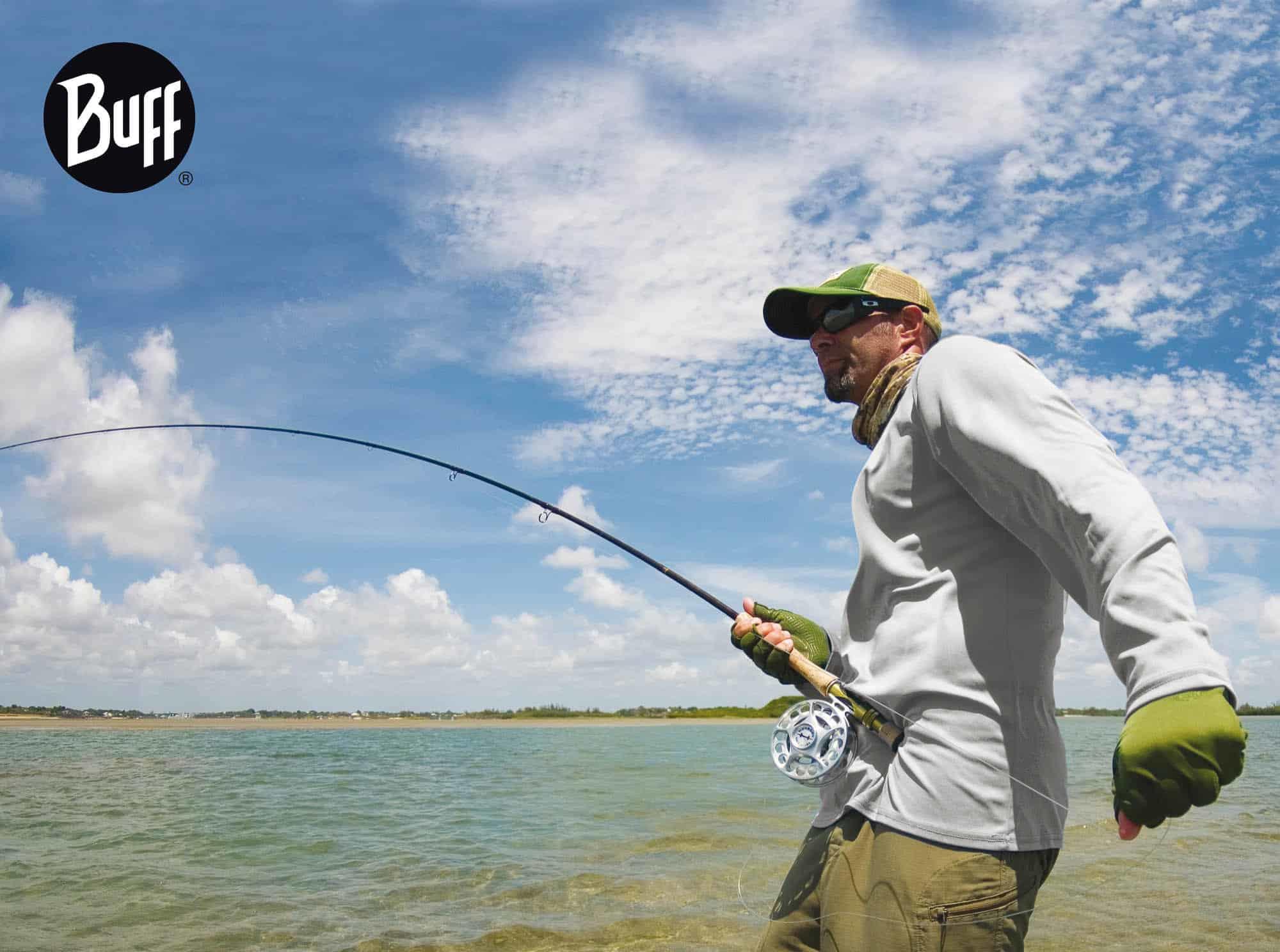 It's beautiful now and you have no immediate need for your Buff® Coolnet®. Just wear it around your neck. That's what most do. This way, it doesn't get stolen.
It turns cold. You quickly fluff it up as a neck warmer.
It turns hot. You can easily fold it to a neck cooler.
Tutorials
Coming.
Recommend Designs
The design pictured is out of the Angler collection.
For all available Buff® Coolnet® designs click here.
Related Articles
Coming.
Source: buff.eu