What is a Original Buff®?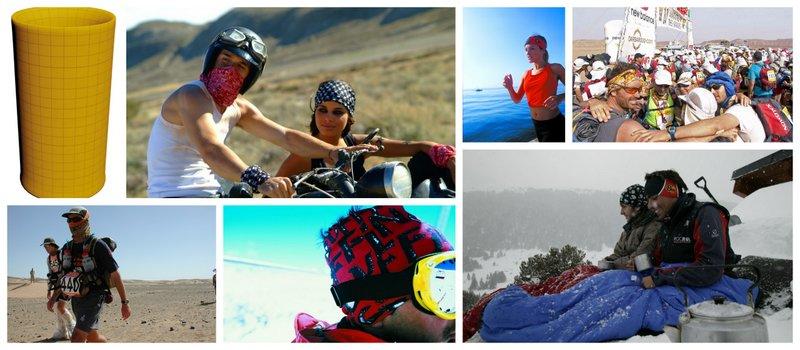 A New Original Buff® is a tube of special, technical microfibre. It's been under continuous improvement since 1992.
The tube design makes it possible to wear in all kinds of way. The technical features (see bullet point list) make it one of the most comfortable & versatile accessories that fit in every pocket and last for years.
Heat, Cold, Wind,… The Original Buff® will give you comfort for many years
A 51 cm long, knitted tube of special Buff® microfibre
Popular in all Weather / all Activities
Replaces 10 different types of headwear
Chill Protection – Fills the gap between nothing & too warm
Heat Relief – Takes the heat off using your sweat
Comfort – Very comfy even when wet
Ultra-thin – Fits nicely under any helmet
Germ and odour Free. Premium Polygiene® technology makes it anti-bacterial for a life time
Free of Harmful Substances – Certified & passes the highest standard – Oekotex test for babies
Lasts several years of daily use
Fits Adults with a head circumference 53-62 cm
Weighs 35 gr (1.234 oz)

It fits everybody with a head circumference between 53-62 cm. That's nearly every adult in Australia. 
Scarf
Neck Cooler
Face Mask
Sleeping Mask
Ear Warmer
Sweatband
Legionnaire Cap
Beanie
Helmet Liner
Balaclava
Hair Cover
Hair Band
Wrist Band
Cap
Alice Ban
We offer full support for our Original Buff®. Just get in touch with us via. Edward is happy to answer any question you might have and show you ways to wear that suit your personal circumstances with Whatsapp, Facetime, Messenger, Skype or Zoom video. He is using Buff® for over 20 years now.
We use Amazon Fulfilment for our warehousing and shipping.
The most efficient and fastest way to deliver orders to the metro areas.
Outside metro areas, Australia Post delivers to you.
If you've never used Amazon before:
They are faster than Australia Post but it can take a few days on the free shipping tier till you get a shipment notification.