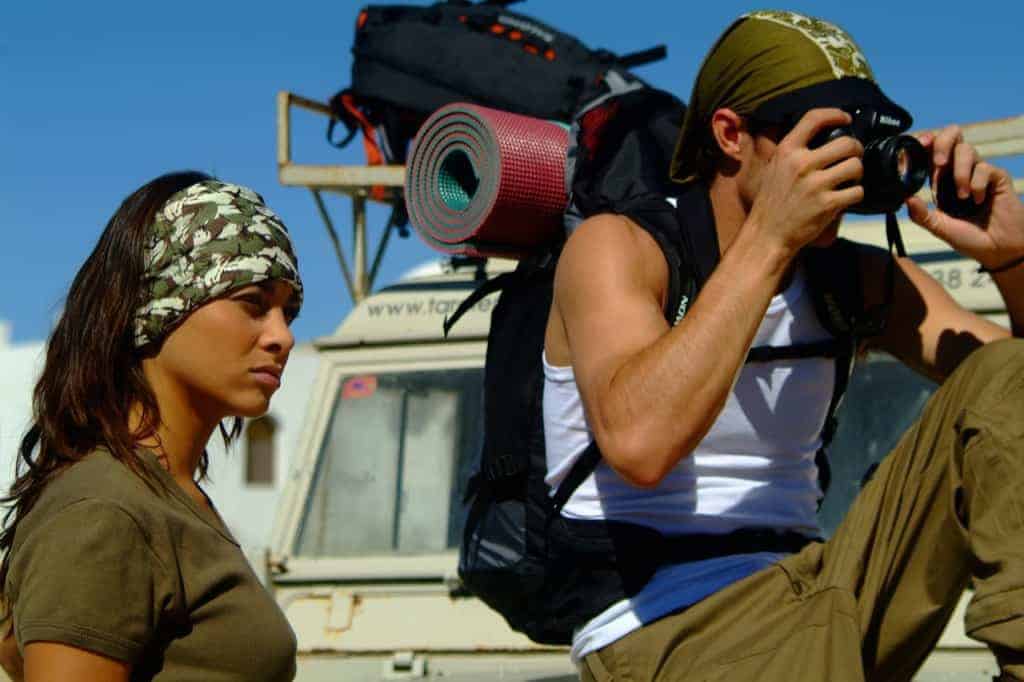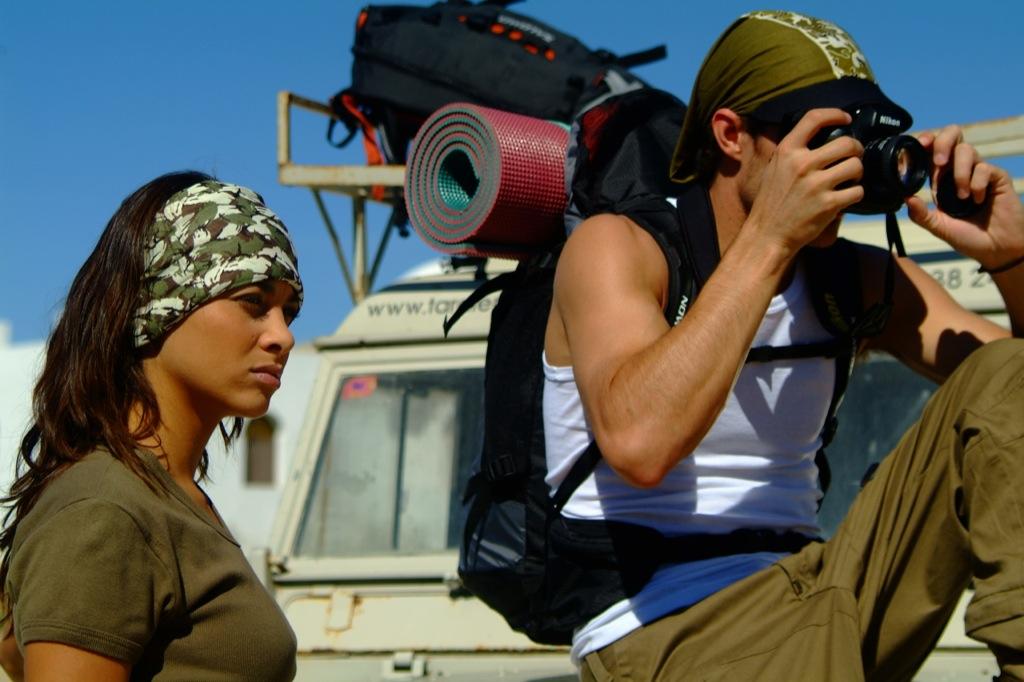 It's hot & you've got long hair. Especially your neck starts sweating.
Here you use the Buff® Coolnet UV® as headband / alice band. You pull the back up to get your hair off your neck. You pull the front down to cover your eyebrows. This way you keep sweat out of your eyes.
The Buff® Coolnet UV® fabric now takes your sweat to cool you. Your neck stays dry.
If you're alone in the wilderness I recommend pulling the Buff® Coolnet UV® over your entire hair like a hair cover. This way it protects your hair from bleaching or drying out.
This photo is part of a photo shoot for the 2006 Buff® summer catalogue. I like it because it shows the Buff® Coolnet UV® correctly worn for cooling. No air pockets to be seen.
Uncovering the ears would improve the cooling, though.
Tutorials
Coming.
Recommend Designs
The design pictured is camo inspired. I wouldn't go lighter if you're after the cooling effect. Light colours have a slightly reduced cooling performance.
For all available Buff® Coolnet UV® designs click here.
Related Articles
Coming.
Source: buff.eu