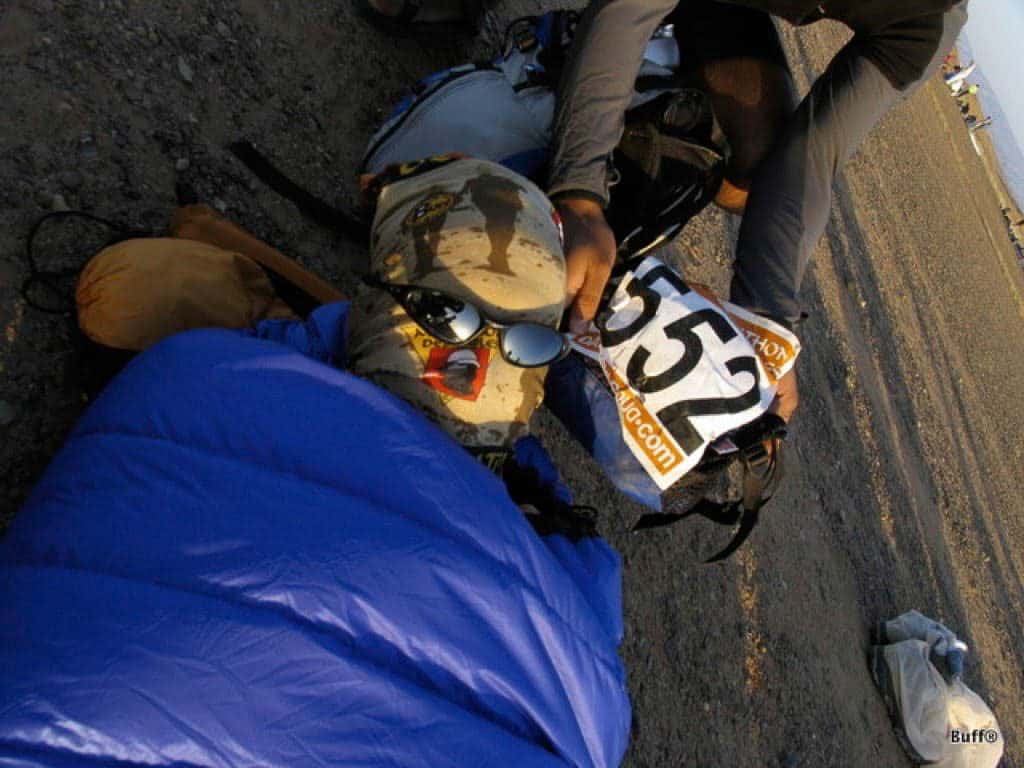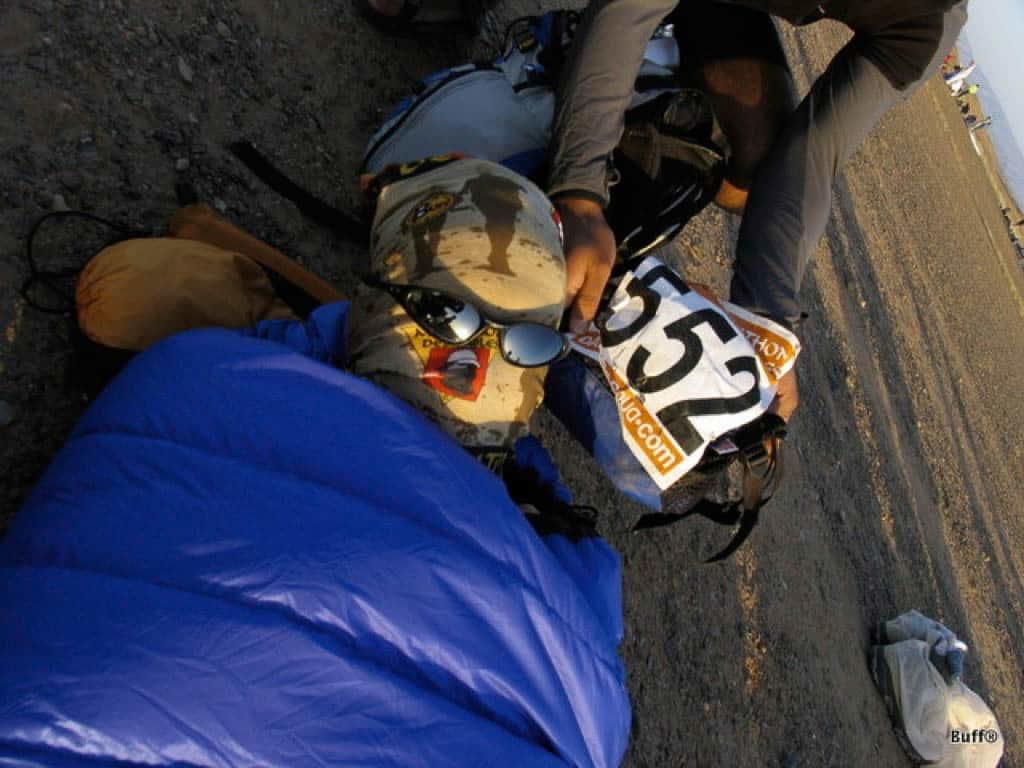 So you fear swallowing spiders or scorpions in your sleep.
Just wear your Original Buff® as shown in the picture. I recommend the Original Buff® for this as the High UV Buff® is a little bit too restrictive for my liking. The Original Buff® manages to:
stay fully breathable
gives you more warmth on cold desert nights
dims a bright moon down
Breathing
Here I recommend to breath out through your nose. The warm air circulates around your face and gives you extra warmth.
Tutorials
Coming.
Recommended Designs
There is no colour preference for this application. The design shown is a custom design for the 2004 Marathon Des Sables.
Click here for all available Original Buff® designs.
Related Articles
Coming.
Image Details
Photographer: Unknown
Location: Somewhere in the Sahara, Marocco
Date taken: 12/04/2004
Source: buff.eu
Copyright: Distributed for the promotion of the Original Buff®