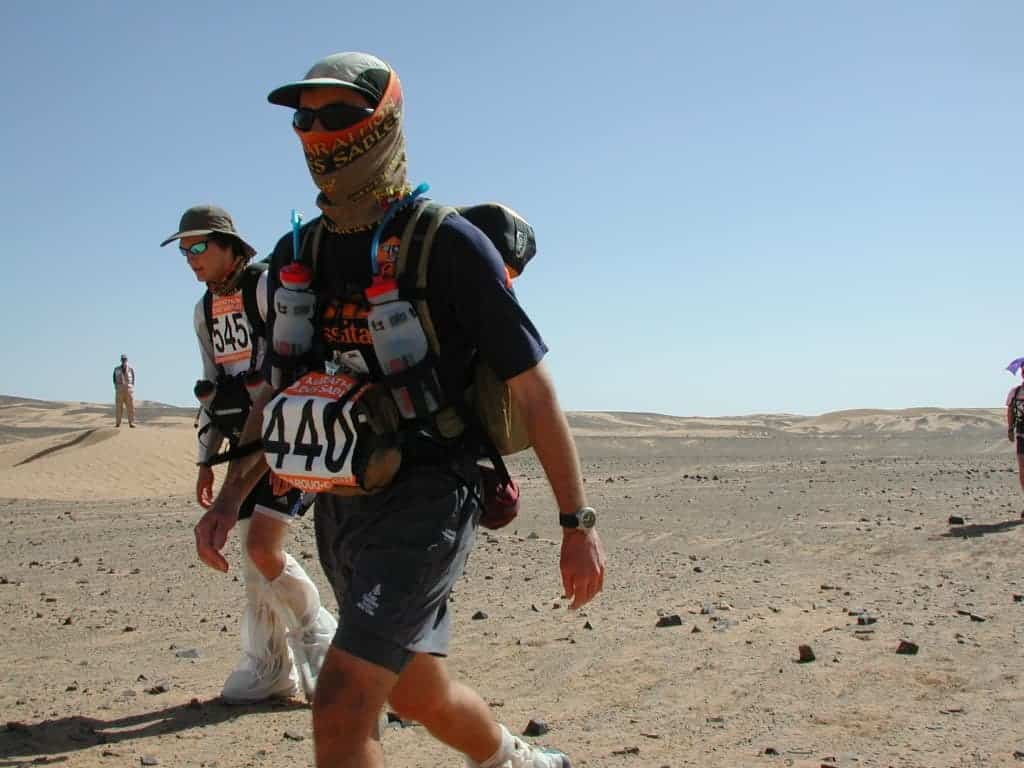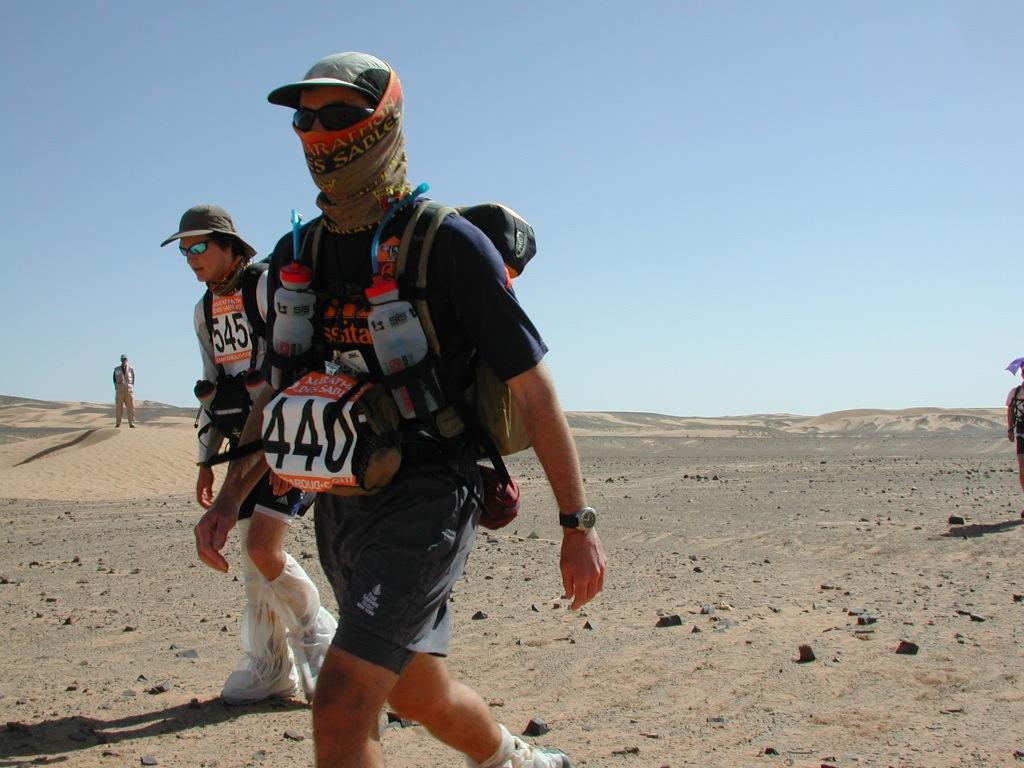 This picture was taken during the 2003 Marathon Des Sables. It clearly shows that a Buff® Original can be used in extreme heat and sun to protect your face, even for sports.
The participant is wearing the Buff® Original. At that time, the Buff® Coolnet® didn't exist. It shows you how good the cooling ability of the Buff® Original is.
Today the best product for this situation is the Buff® Coolnet®. The fabric is among the highest cooling in the world.
Recommended designs for extreme heat
It may sound weird but dark colours give you the best cooling and UV protection in extreme heat. Stay away from very light colours. The Buff® shown in the image is a custom Buff® made for the event.
To view the Buff® Coolnet designs click here.
Related tutorials
Coming. Please let me know if you've found a good one on the net.
Related Articles
Coming. Please let me know if you've found something similar on the net.
Image Details
Photographer: Unknown
Location: Somewhere in the Moroccan desert
Date taken: 2003
Source: buff.eu
Copyright: Distributed for the promotion of the Original & High UV Buff®.