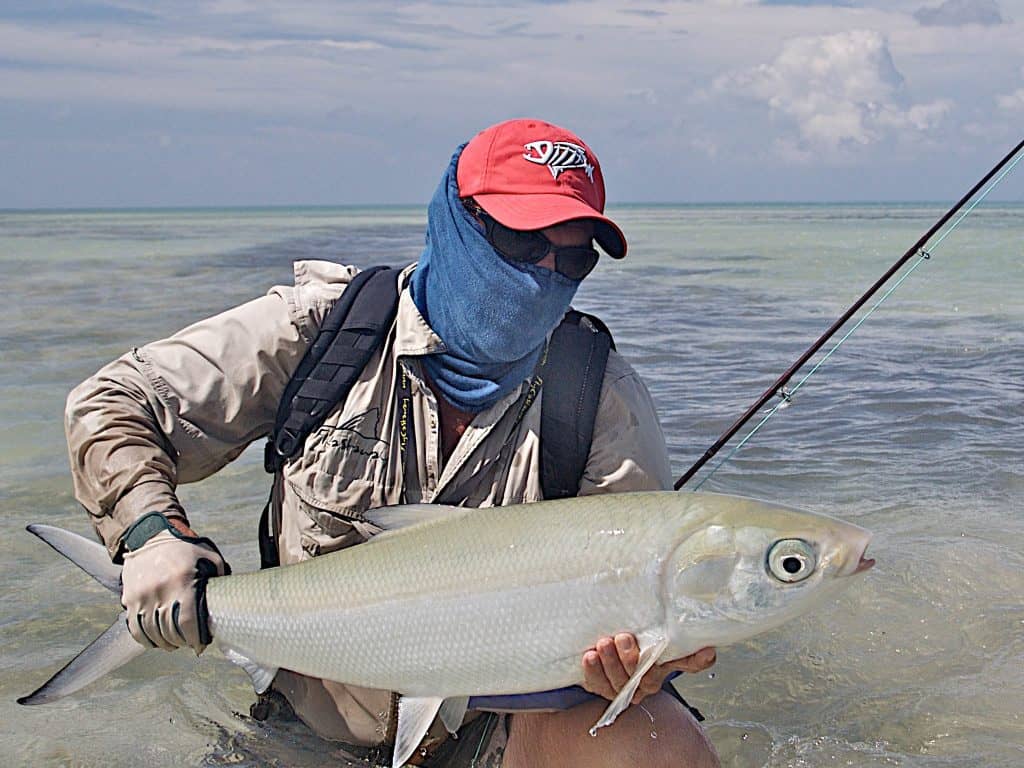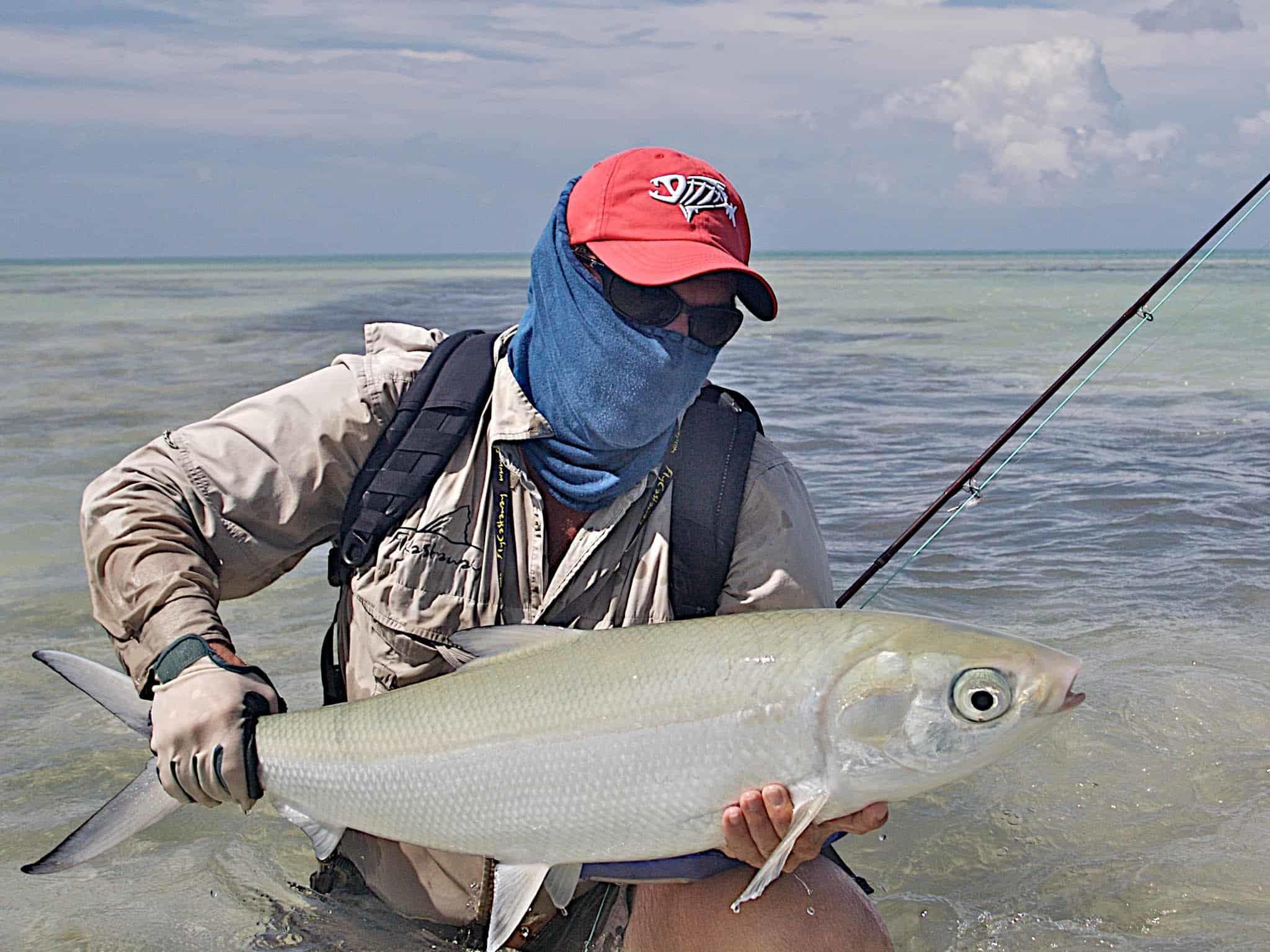 Skin cancer protection for the face is the number 1 reason Fisho's wear a High UV Buff®.
This image sums it all up.
The sun hitting your face merciless all day. UPF20 adds extra skin cancer protection.
Sun cream causing all sorts of skin issues after a while. UPF20 lets your reduce it.
Then the heat and the ocean's breeze wearing you down. Uses sweat to cool you and the wind doesn't touch your skin.
Additionally:
Bad odours: Doesn't smell like other fabrics
Fit: Doesn't wear out or loose grip. Ours are 10 years and going strong.
Bacteria around mouth & nose: None. It kills bacteria for a lifetime.
The image was taken by Pat Ford somewhere in the Florida flats. It kick-started the High UV Buff® in international fishing.
Ironically the man is wearing the Buff® the wrong way round. He has the inside on the outside. This way he lowers the cooling effect. Still seems to be good enough 🙂
For maximum cooling effect wear the inside on the inside.
Tutorials
Coming.
Recommend Designs
Blue is a great colour for UV absorption and cooling.
For all available High UV Buff® designs click here.
Related Articles
Coming.
Source: buff.eu